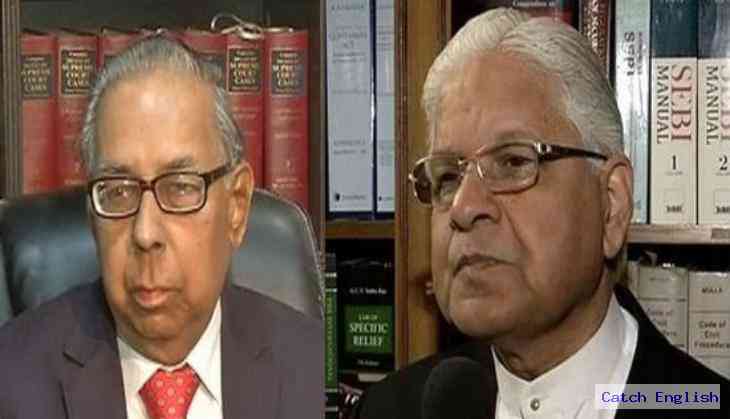 After the Supreme Court on Tuesday convicted All India Anna Dravida Munnetra Kazagham (AIADMK) V.K. Sasikala in connection with the disproportionate assets case, legal experts opined that the former now cannot aspire to become the Chief Minister of Tamil Nadu.
Senior advocate Ashwani Kumar said, "I don't think Sasikala can aspire to become the chief minister after the conviction order pronounced by the highest court of the country. This order is not subject to appeal as it is the final order. Sasikala cannot be a sworn in as chief minister."
Kumar further said the impact of this verdict will be seen on the AIADMK politics.
"The primary need is to make the government in Tamil Nadu. Majority floor test is the only way to see who will be the chief minister," he added.
B.V. Acharya, special public prosecutor in the case against Sasikala, has expressed his happiness after the apex court upheld the trial court's judgment convicting her in the 19-year-old disproportionate assets case.
"I can only say that justice has been done in this case and it shows that in our country judiciary is independent and powerful. Therefore, even an accused who is very powerful both in terms of money and power cannot escape the clutches of law. Sasikala cannot hold an elective post for next 10 years because four years in imprisonment and thereafter the disqualification continues for another six years," he said.
Constitutional expert P.P. Rao said, "Sasikala cannot contest for six years after her four-year sentence. So for 10 years, her political career is obliterated."
"For ten years, she should forget any political opportunity or political office as she cannot contest now during the term of her imprisonment and also for six years further there is disqualification because of conviction of corruption. So, for 10 years she cannot aspire to be the candidate of the chief minister. If she has got her following and who want to support her through them, she can be active in politics but not directly but indirectly," he added.
Earlier, setting aside on earlier Karnataka High Court order, a two-judge bench of the Supreme Court convicted All India Anna Dravida Munnetra Kazagham (AIADMK) general secretary V.K. Sasikala in connection with a 19-year old disproportionate assets case. She has been ordered to surrender to the law enforcement authorities immediately to serve the remainder of her four-year jail term.
She also will not be able to contest elections for 10 years or hold public office.
The verdict comes in the backdrop of the ongoing power struggle within the ruling AIADMK in Tamil Nadu - between Sasikala and the incumbent Chief Minister O. Panneerselvam.
The disproportionate assets case that posed a legal hurdle against Sasikala's taking over as the chief minister, dates back to 1996. Late J. Jayalalithaa, Sasikala and her two relatives, Ilavarasi and Sudhagaran, were convicted in the case that alleged that the former chief minister owned assets far exceeding her known sources of income.
-ANI