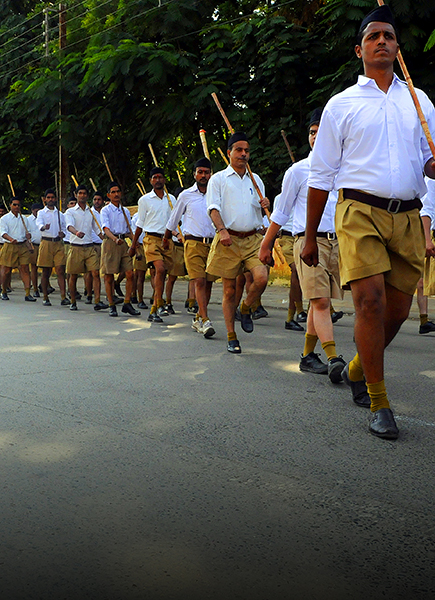 BJP leaders on Sunday threatened the Muslim community with "a final battle" during a condolence meeting held by the Sangh Parivar in Agra after the murder of VHP worker Arun Mahaur by some Muslim men last week, reports The Indian Express.
Sangh leaders including the BJP's Agra MP Ram Shankar Katheria, union minister of state in the HRD ministry, and the BJP's Fatehpur Sikri MP Babu Lal said that preparations had been made to revenge Mahaur's murder before the 13-day death rituals are over.
"Human skulls would be offered to his martyrdom," said VHP district secretary Ashok Lavania, who has been jailed earlier for assaults on Muslims.
BJP MLA Jagan Prasad Garg said about the 2017 assembly elections in Uttar Pradesh: "You will have to fire bullets, you will have to take up rifles, you will have to wield knives. Elections are approaching in 2017, begin showing your strength from now onwards."
VHP general secretary Surendra Jain said: "You have seen the result in Muzaffarnagar. Don't convert Agra into Muzaffarnagar."
Katheria said: "We have to make ourselves powerful. We have to launch a struggle. If we don't begin a struggle, then today we have lost an Arun, tomorrow we will lose another. Doosra jane se pehle, yeh hatyare hi chale jayen is prakar ki taqat humen dikhani hogi (Before another is lost, we must show such strength that these killers themselves disappear)."