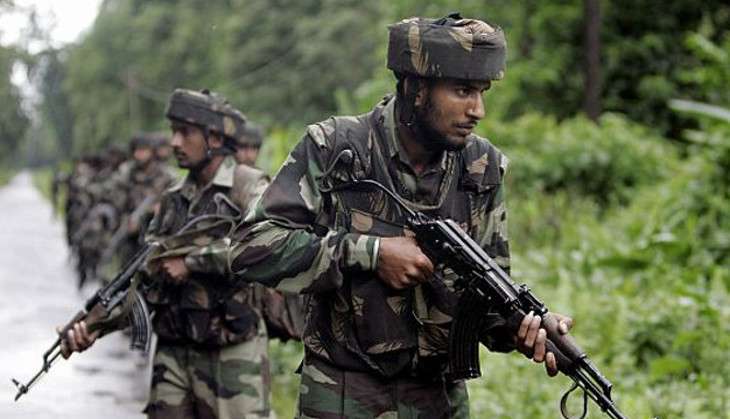 Udhampur district and Katra-Vaishno Devi in Resai district have been put on high alert after three infiltrated terrorists were killed in Ramgarh sector in neighbouring Samba district during an encounter with security forces along the Indo-Pak International border on 29 November.
Udhampur Senior Superintendent of Police Shailendra Mishra informed, "Udhampur is on a high alert following the militant attacks. The inputs came pretty early the attack started and all our men and officers are on ground. We have been conducting regular vehicle checking. Also, the interior areas have been dominated and there is a patrol, which is going on. All suspects are being questioned or being stopped and there are few detentions as well."
Taking about the security of the Valley's lifeline Jammu-Srinagar National Highway, the SSP said, "The national highway is going on a perpetual threat; it had happened last year when there had been multiple attacks on the national highway, besides, there had been couple of attacks in Udhampur as well. So, we can never be complacent about the national highway. There is always going to be a possibility that militants might target this lifeline which goes towards the Valley."
Asked if there were extra deployments in view of the attack, he said as of now there is no special deployment as such. "But yes, we do have a standard operating procedure as per the norms laid in SOP. The men and officers are on ground and we are taking all the necessary precautions that are supposed to be taken," he added.
-ANI