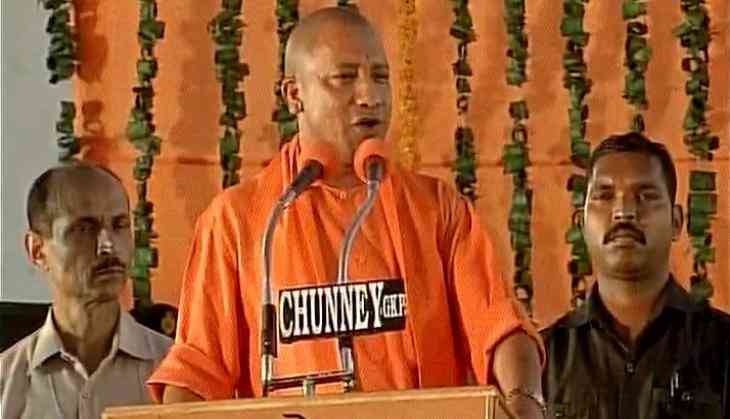 Samajwadi Party vows to back Adityanath's Govt. for welfare of UP (ANI)
Hoping that the Bharatiya Janata Party (BJP) will fulfill all promises mentioned in its manifesto, the Samajwadi Party on 4 April said it stands with Chief Minister Yogi Adityanath's Government for the welfare of the people of Uttar Pradesh.
With Adityanath all set to hold his government's first Cabinet meeting 4 April, Samajwadi Party leader Juhi Singh told ANI that the farmers' loan should be completely waived off as promised by the BJP without any term and condition.
"He knows very well as to what to do. In today's meeting, I hope the farmers' loan will pardoned. We hope the BJP will fulfill all promises mentioned in its manifesto. Even nationalized banks loan should also be pardoned. I hope the BJP will take forward our legacy," Singh said.
"We are in the opposition but a very strong one. The Samajwadi Party is with the people in their support. Yogi Adityanath is our CM too. We stand with this government for the people," she added.
Responding to the changing of names of various schemes initiated by the former Akhilesh Yadav government, Singh said, "The decision to change names is fine, but the schemes should not be discontinued."
"Let us see what schemes they actually rollout on the ground. If the people will have problems then we will come on the roads," she added.
The Cabinet, chaired by the Chief Minister, is likely to take up several key issues including a loan waiver for farmers.
During the recent assembly polls, the Bharatiya Janata Party (BJP) had promised to wave off agricultural loans of farmers in the first Cabinet meeting after coming to power.
Even Prime Minister Narendra Modi had declared at an election rally that if the BJP comes to power, he will ensure that the government in its first Cabinet meeting takes decision to waive off farmers' loan.
-ANI