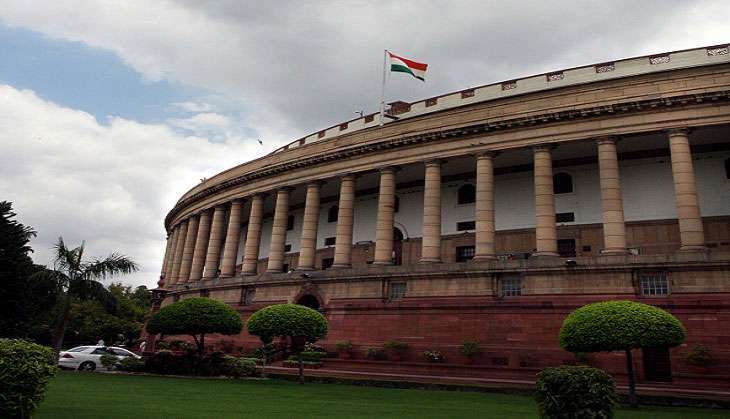 The Samajwadi Party forced the Rajya Sabha to adjourn three times on 11 August, alleging discrimination by the Centre in releasing funds for Uttar Pradesh.
SP members trooped into the Well of the House, demanding an assurance from the Centre that it would release the share of Uttar Pradesh soon.
JD(U) members also trooped into the Well, accusing the Centre of not implementing the Pradhan Mantri Krishi Bima Yojana (crop insurance scheme) in flood-hit Bihar.
Deputy chairman PJ Kurien first adjourned the house for 15 minutes and then till noon as uproarious schemes continued. The House was adjourned for the third time soon after it reassembled at noon.
Ram Gopal Yadav (SP) gave a notice under rule 267 seeking the suspension of business to discuss the alleged discrimination against Uttar Pradesh, while Sharad Yadav of the JD(U) gave a similar notice to raise non-release of funds for Bihar.
Soon after listed papers were laid on the table, Yadav said that the Uttar Pradesh chief minister and chief secretary have written several letters to the Union government seeking release of the state's share of funds.
Listing out schemes under which funds have not been released, he said that Rs 1,425 crore for scholarship for 8 lakh SC/ST and OBC students had not been released, while Rs 4,742 crore compensation for hailstorm-hit areas was yet to come.
Of the Rs 2,780 crore sanctioned for UP from the Central Road Fund, only Rs 219 crore had been released so far, he alleged, adding that not even half of the money allocated under the Pradhan Mantri Gramin Sadak Yojana has been released, leading to stalling of projects. Money under Sarva Siksha Abhiyan, higher education as well as scholarship for minorities and other backward communities had not been released either, he said.
"If the Centre does not give an assurance that the due funds will be released in 2-3 days, the House will not be allowed to function," he said.
While Sharad Yadav (JD-U) said similar discrimination was being meted out to Bihar, his party colleague Ali Anwar Ansari said 2,300 villages in 14 districts were under water but the crop insurance scheme was not being implemented there.
Kurien asked members to return to their seats and promised to allow them raise the issue so that the government could react.
But the members remained unrelenting. SP members also urged defence minister Manohar Parrikar, who was present in the House, to join them in the Well saying he represents Uttar Pradesh in Rajya Sabha and should stand in solidarity.
--With inputs from PTI