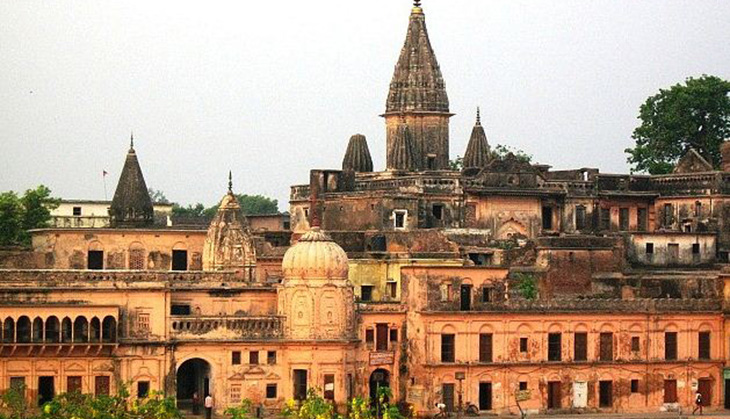 Sadhus and saints of Ramanandi Nirmohi Akhara organised a meeting during 'Simhasth Kumbh' in Ujjain, to discuss the construction of Ram temple at Ram Janmabhoomi in Ayodhya.
On Friday, at Saint Janmayjai Sharan Maharaj's camp, saints of Ramanandi Nirmohi Akhara organised a 'Dharm Sansad', a religion parliament, to decide on the construction of Ram temple.
Nirmohi Akhara is a sect that has filed a lawsuit requesting the Court to handover the management of the temple over to them.
Defying an order by Supreme Court the key functionaries of the Akhara, including Shankracharya Narendranand, Shankaracharya Shashwatanand, saint Janmeyjai Sharan, saint Bhagwandas and saint Sitaramdas attended the meeting and unanimously decided to begin the construction of a temple on the controversial piece of land from 8 Novermber 2016.
"The land of Ram Janmabhoomi belongs to Nirmohi Akhara. BJP government has repeatedly broken its promise of constructing Ram temple, but now our Akhara, which is also the chief petitioner in the case pending in Supreme Court, demands its land and will start the construction of temple," The Free Press Journal quoted saint Sitaramdas.