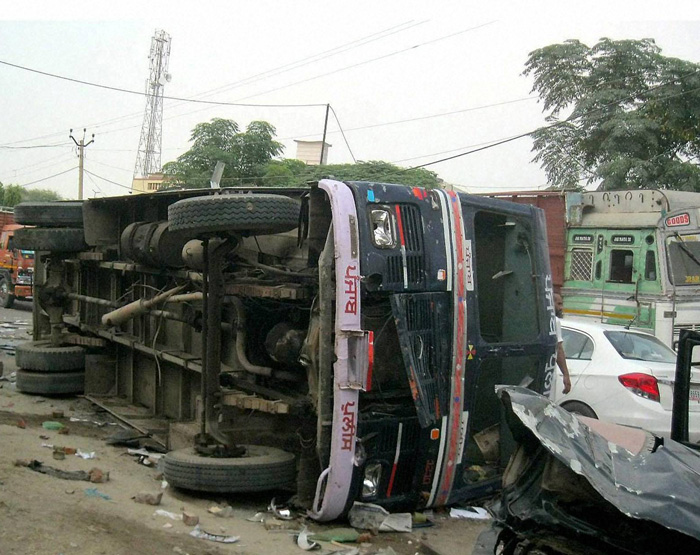 15 people were injured in a cash between protesting Sikhs and Punjab police on Wednesday in Faridkot district. 12 cops, including Bathinda inspector general of police Jitendra Jain, got injured in the clash.
Th situation had been tense in the district since Monday when pages from Guru Granth Sahib were found scattered on a street leading to a gurdwara in Bargari. It is being alleged that the pages are from the scripture stolen from Burj Jawahar Singh Wala village, located 5 km from Bargari, in June.
Hundreds of Sikhs had assembled at the main square of Kotkapura, 12 km from Faridkot, and the violence broke out after the police tried to arrest the leaders of the protest.
"I appeal the people to maintain peace, amity and communal harmony at all cost as preached by our great gurus, seers and prophets. This sacrilegious act is an unpardonable offence and no one associated with this ghastly crime would be spared at any cost. We will ensure that strictest action is taken against the culprits involved in the shocking incident," Punjab chief minister Prakash Singh Badal said.