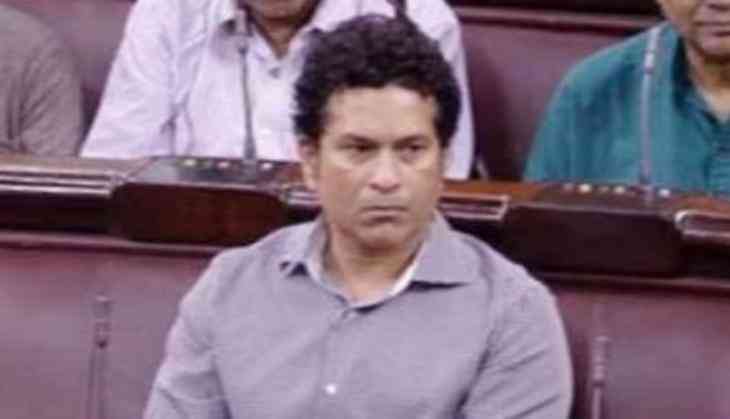 Former cricketer and Rajya Sabha MP Sachin Tendulkar took part in debate in Parliament for the first time today. This was the first speech of Sachin in Rajya Sabha after being nominated in 2012. Sachin was about to start his speech but the opposition started the ruckus. Opposition is constantly commuting the issue of Manmohan Singh.
Sachin Tendulkar has reached the Rajya Sabha with his wife Anjali. Significantly, before this, Sachin has also raised questions about his non-existence in the Rajya Sabha. Between the Opposition's ruckus, Vice-President Venkaiah Naidu has consistently appealed to the opposition, the person who is speaking is Bharat Ratna, seeing the whole country. Please calm down.
During the debate, Sachin focused on the arrangements for sports and players in the country, preparations for the Olympics and how Indian players can perform well throughout the world. Apart from this, Sachin also tried to raise his voice on the fact that the players who win medal for the country get very little money after retirement.
Sachin Tendulkar has adopted a village in Maharashtra as a Rajya Sabha MP. This village is named Donja.
More recently he also visited this village. In Donja, Sachin announced that he would give Rs 4 crore to the village. Sachin talked about giving these funds to the MP fund. This was Sachin's second village under Sansad Adarsh Gram Yojna.