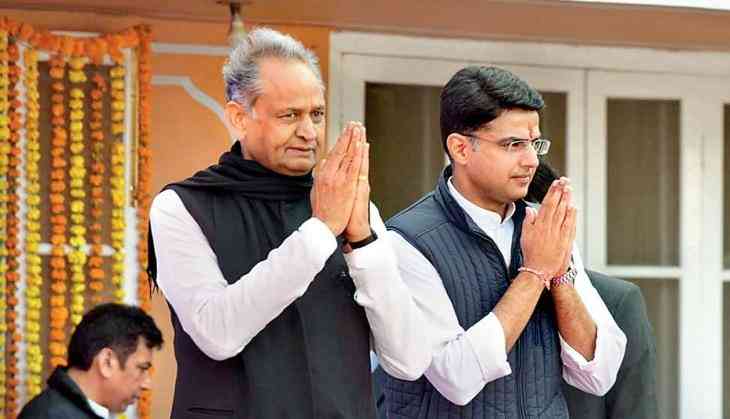 ashok gehlot sachin pilot
After facing a huge defeat in General elections 2019, Ashok Gehlot who has spent only six months as the chief minister of Rajasthan has sounded a discordant note and put all the blame of his son Vaibhav Gehlot's defeat on PCC chief Sachin Pilot.
According to a media report, Ashok Gehlot said in a television interview that as the state Congress chief, Sachin Pilot should take responsibility for Vaibhav Gehlot (his son) losing he Jodhpur Lok Sabha seat.
Let us tell you that Jodhpur has been a favourable seat for Ashok Gehlot for several years and he had been elected five times from Jodhpur Lok Sabha seat. Gehlot said that Pilot was confident that Jodhpur will be won with a big margin and said that the election campaign was good at there. Gehlot was quoted as saying, "So I feel he should take responsibility for that seat at least."
He also said, "If someone says that the CM or the PCC chief should take responsibility for it, I believe it's a collective responsibility."
As Congress lost all the 25 seats in Lok Sabha elections within six months of their big win in assembly elections in Rajasthan. This has really made a big difference in between Sachin Pilot and Ashok Gehlot's supporters. This statement came after Congress president Rahul Gandhi took Ashok Gehlot's class for neglecting campaigning in rest of Rajasthan to focus on his son Vaibhav's campaigning in Jodhpur.
Also Read - MK Stalin on Centre's move after anti hindi outrage: Intent to deceive people of Tamil Nadu