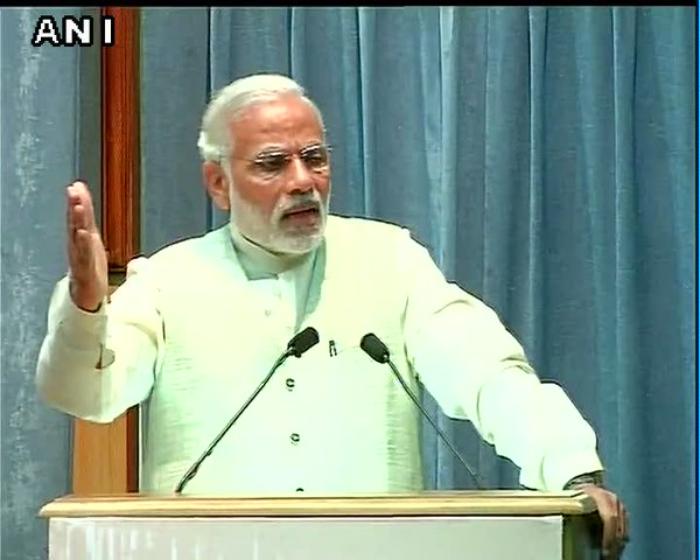 Prime Minister Narendra Modi, on 9 November, drew attention to the importance of Lok Adalats in helping the poor to get justice.
"I am happy that discussions are being held on how the poor will get justice. I have been able to learn a lot by being here. There is so much concern being shown for the poor, but there is little awareness about it," he said while addressing a conference on the occasion of Legal Services Day.
Prime Minister Modi highlighted his agenda of 'Sabka Saath, Sabka Vikas' and said that there must be 'Sabka Nyay' (justice for all).
The Prime Minister also asked the law universities in the country to make their contribution to his idea of 'Sabka Nyay'.
"Our law universities should give special assignments to the students to do research on Lok Adalats across the country. They should submit reports and give their suggestions. The students should know what the Lok Adalats are," he said.
"With legal awareness, there must also be institutional awareness. Normal people are willing to bear injustice but they stay away from the courts. Lok Adalats have bridged this gap," he said.
Prime Minister Modi highlighted that there are more than 15 lakh Lok Adalats in the country which have delivered justice to 8.5 crore people.
-ANI