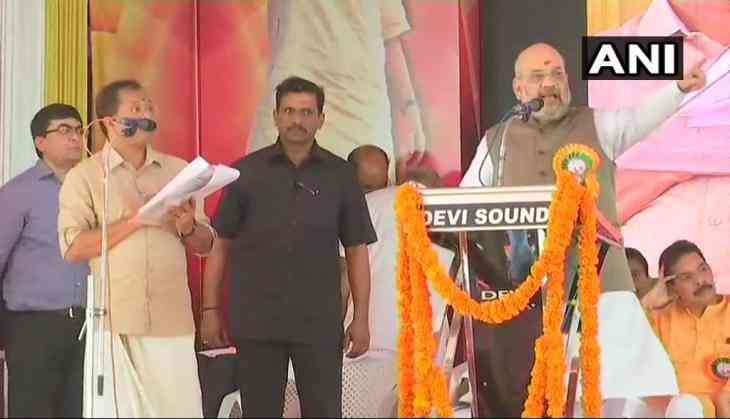 BJP president Amit Shah who recently turned 54 on Saturday tendered his and his party support for the people who held the protests against the Supreme Court verdict on women of all age ( in menstruating) age entry allowed at the Sabarimala temple in the state earlier this month.
"Today in Kerala a struggle is going on between religious beliefs and state government's cruelty. More than 2000 activists and workers from BJP, RSS and other organisations have been arrested. BJP is standing like a rock with devotees, Left government be warned," he said while addressing a rally at Kannur in Kerala after inaugurating a party office in the city.
In the name of court judgement, those who want to incite violence let me tell you that there are many temples which run on different rules and norms: Amit Shah in Kannur #SabarimalaTemple #Kerala pic.twitter.com/IJGUEEgQXv

— ANI (@ANI) October 27, 2018
"The deity at Sabarimala is a Brahmachari (celibate) and therefore women of a certain age aren't allowed. There are many temples in India which are exclusively for women and men aren't allowed. No man tries to enter," he said.
Hearing the plea, the Supreme Court up-lifted the ban from the women between 10-50 years of age entry into the Sabarimala temple of Lord Ayyapa after which a huge protests took place in Kerala where women devotees were stopped and attacked in a move to prevent from entering the temple. The media personnel and vans were also attacked by the agitators in a protest against women entering the temple.
Also read: Center submits details of Rafale Jet deal in sealed cover to the Supreme Court; next hearing on Oct 29