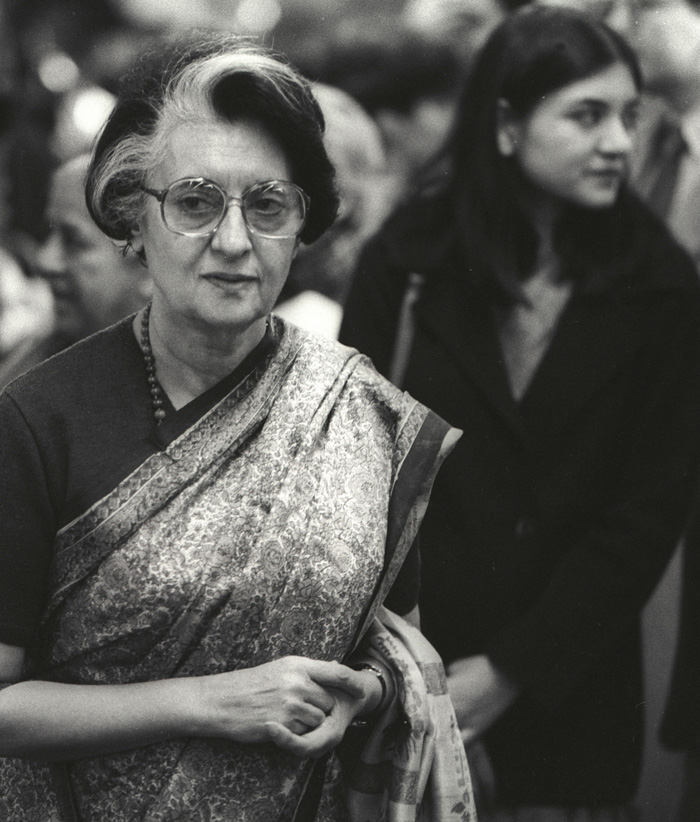 RSS had supported Emergency and the then Sangh chief Balasaheb Deoras had tried to establish contact with Indira Gandhi, former Intelligence Bureau (IB) chief T V Rajeswar claimed on 21 September.
He also claimed that Indira Gandhi was aware of what was happening during the Emergency but may not have realised the seriousness of its impact on people and the consequences.
Rajeswar, who was the deputy chief of IB when Emergency was imposed, also claimed that Indira Gandhi was initially inclined to lift Emergency six months after it was imposed but Sanjay Gandhi, who wielded "enormous powers", was against it.
"Not only they (RSS) were supportive of this, they wanted to establish contact apart from Mrs Gandhi, with Sanjay Gandhi also," Rajeswar said in an interview.
Rajeswar, who served as Governor of Uttar Pradesh and Sikkim after his retirement from service, was responding when asked about certain passages in his book 'The Crucial Years' which talk about RSS supporting the Emergency imposed by Indira Gandhi on 25-26 June, 1975.
The emergency lasted for 19 months. He replied in affirmative when told that though Deoras was keen to meet Gandhi, she did not do so as she did not want to be seen close the organisation.
When asked about his claim that Deoras had also wanted to meet Sanjay Gandhi, Rajeswar said "apparently he wanted to express support to the measures taken". He was also asked about claims in his book that RSS had also extended support to the Indira Gandhi-led Congress in the elections. He said attempts to contact Indira Gandhi and her son Sanjay were "obviously meant for this".
In the interview, Rajeswar suggested that the idea of Emergency was given by Sidharth Shankar Ray and that he had learnt about imposition of Emergency the next day. Gandhi was aware of what was happening during the Emergency but how serious the impact was on the people and the consequences, she may not have realised, he added.
Rajeswar was asked about a passage in his book which said that six months after the imposition of Emergency, the IB had proposed its withdrawal. To this, he said Indira Gandhi was initially inclined in favour of the proposal but Sanjay Gandhi was against it. He said Sanjay Gandhi wielded enormous powers during the Emergency.
Speaking further about Sanjay's role, he said "apparently" his mother did not realise the serious constitutional implications.
-PTI