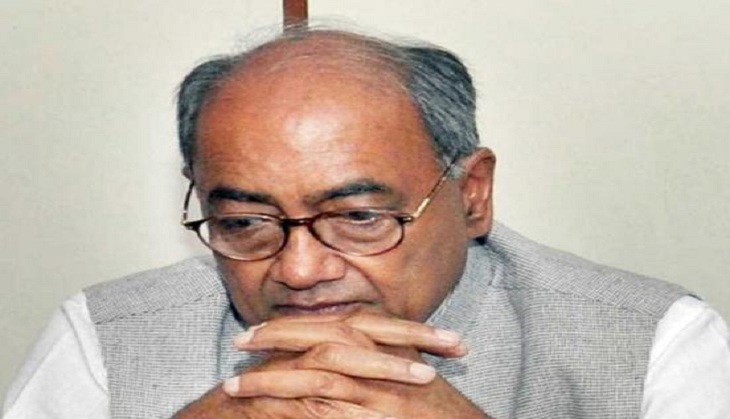 In the wake of the ongoing controversy around the alleged 'sting operation' in Karnataka ahead of the upcoming Rajya Sabha polls to be held on 11 June, Congress leaders led by veteran leader Digvijay Singh met the Election Commission (EC) on 6 June.
Asserting that there is 'nothing wrong' going on, the Congress wants the elections to continue without any hindrance, while the other parties are demanding the RS polls to be postponed, according to media reports.
Digvijay Singh told reporters that the party has submitted a petition to the EC.
Meanwhile, the Congress today moved 14 independent MLAs from Karnataka to a hotel in Mumbai.
However, there has been no official confirmation in this regard.
The grand old party has four of the 12 seats in the state while the BJP and Janata Dal (Secular) have five and two seats respectively with one seat remaining vacant.
A political slugfest had erupted in Karnataka on 3 June over a 'sting operation', which purportedly showed the legislators negotiating a money-deal in exchange for their votes in the biennial elections to four Rajya Sabha seats from the state.
The Election Commission had on Friday sought a report from the State Chief Electoral Officer following media reports about the alleged 'sting operation'.
In the sting operation, a group of MLAs from Karnataka were being shown by a television news channel purportedly demanding money for supporting a candidate in the Rajya Sabha elections.
-With ANI inputs