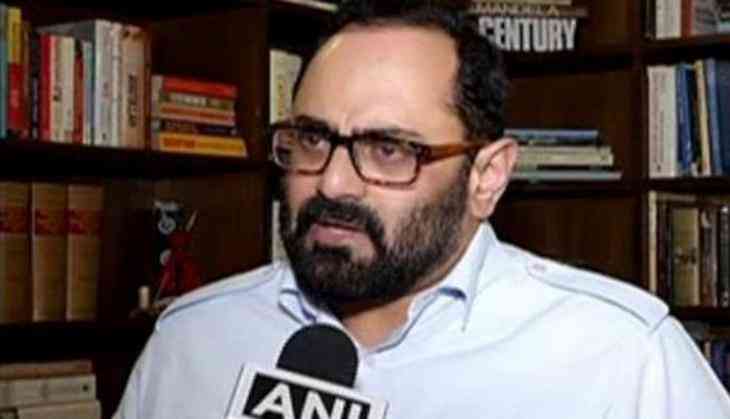 Rajya Sabha MP Rajeev Chandrashekhar on Friday withdrew the Private Members' Bill, he had earlier filed, in the Upper House of the Parliament seeking to declare Pakistan a terror state and snapping all economic and trade relations with it.
"No need for us to investigate that Pakistan is a terror state, we already know it is. If we're the victims of terrorism, then we've to take the first move," Chandrasekhar said in Rajya Sabha.
Chandrasekhar requested the government that status quo should not continue and it should explore options.
"The government has given us assurance that they will look in to it and look at it positively. Other suggestions were also made about passing a resolution in Parliament. I am working with the government and taking this process forward," Chandrasekhar told ANI.
Chandrasekhar said that his main objective was to start a notion by a debate in the Parliament about the conduct of Pakistan and the need to look at its relationship with India in a fresh manner.
"Since last 70 years, we have maintained a status in our approach towards Pakistan. We have either chosen 'aman ki asha' or military options. It is high time, after 70 years, that India, as an economic and regional power, explores and develops multiple options how to pressurise Pakistan to be a civilised nation," he said.
Meanwhile, Minister of State for Home Affairs Hansraj Ahir said that "there can be far-reaching impact of declaring any country a terror state."
Chandrashekhar, on February 3, had moved a Private Members' Bill on the same.
"As long as India does not declare Pakistan a terror state, India cannot expect the rest of the world to declare it the same," Chandrasekhar had said.
-ANI