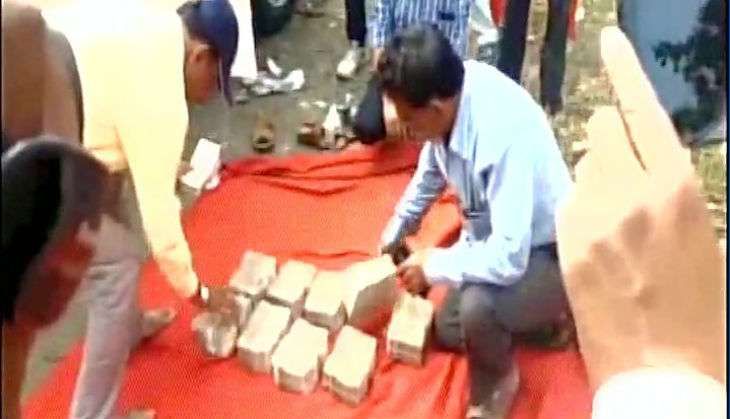 Rs 91.5 lakh cash in denomination of Rs 1,000, which is not legal tender anymore, was seized allegedly from BJP's Maharashtra Cooperation Minister Subhash Deshmukh's vehicle in Umarga town of Maharashtra's Osmanabad district, on Thursday evening.
On Thursday, on the basis of suspicion, a vigilance team constituted to prevent illegal practices during the civic body election and comprising officials of the Maharashtra Police and Municipal Council, searched the vehicle and seized Rs 91.5 lakh cash in denominations of Rs 1,000.
The Omerga Police arrested the driver of the vehicle after he failed to produce any valid paper concerning the seized cash and also failed to reply to their questions satisfactorily. The vehicle was impounded as well.
Also Read: Parliament Winter Session Day 3: Uproar in Rajya Sabha over demonetisation
A case has been registered at the Omerga Police Station and further inquiry is on.
Meanwhile, the Opposition alleged that the vehicle belonged to Deshmukh and was deployed for the local body election works.
According to media reports, the Opposition parties - Congress and NCP - have demanded that Deshmukh be sacked.
Also Read: Demonetisation: Select petrol pumps to dispense cash up to Rs 2,000 from today
"(Recovery of cash) proves that BJP leaders are in the possession of black money. Since the government has launched a campaign against black money and corruption, properties of the BJP leaders should be searched to unearth black money. He (the minister) should be sacked from the ministry and arrested," NCP spokesman Nawab Malik said addressing a press conference.
--With ANI inputs