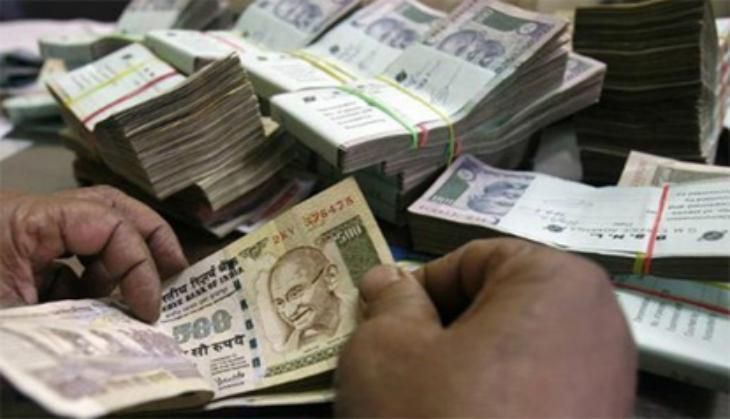 In the last three days - Sunday, Monday, and Tuesday - over Rs 14.5 crore in cash, including Rs 6.7 crore in new notes, have been seized by authorities across the country. Out of this, the number is expected to go up by the end of this week.
According to reports, post the 8 November demonetisation drive, a total amount of Rs 164.57 crore has been seized in new currency notes.
Here's a complete breakup of all cash raids in the last three days:
13 December: Tuesday
Bengaluru: The IT Department seized in Rs 2.89 crore, including Rs 2.25 crores in new currency.
Goa: Rs 68 lakh seized in Panjim in new currency.
Haryana: New currency of over Rs 25 lakh in new Rs 2,000 notes recovered from Faridabad; Cash amounting to Rs 7.92 lakh in new currency notes of Rs 2,000 was seized from Gurugram
Delhi: A raid on a hotel in Karol Bagh recovered Rs 3. 25 crore in old notes.
Chandigarh: The Enforcement Directorate seized Rs 2,19,35,500 crore from the house of a local cloth merchant - Rs 1.5 crore in old currency and Rs 69,35,500 in new notes.
Chhattisgarh: Cash amounting to Rs 12.60 lakh recovered from Balodabazar in Chhattisgarh, which included old currency notes and new notes worth Rs 7.66 lakh.
Also Read: Post demonetisation, Rs 7o crore cash, 170 kg gold seized at airports across India
12 December - Monday
Gujarat: Cash worth Rs 19.67 lakh, including Rs 13 lakh in the new Rs 2,000 rupee notes, seized from a businessman during a raid in Vadodara.
Karnataka: An RBI official was caught red-handed with Rs 6 lakh of new currency notes, trying to help black money hoarders convert old currency.
Rajasthan: Rs 2.16 crore, including Rs 1.94 crore in 2,000 rupee notes, was seized in two separate raids in Jaipur. Rs 1.56 crore, including Rs 1.38 crore in new notes, was seized from a cooperative bank in the city by the I-T department, while Rs 60 lakh was seized in Vaishali Nagar area, including Rs 56 lakh in 2,000 rupee notes from a car.
In another incident, police seized Rs 93.52 lakh in Rs 2,000 currency notes from seven people in Jaipur on Monday.