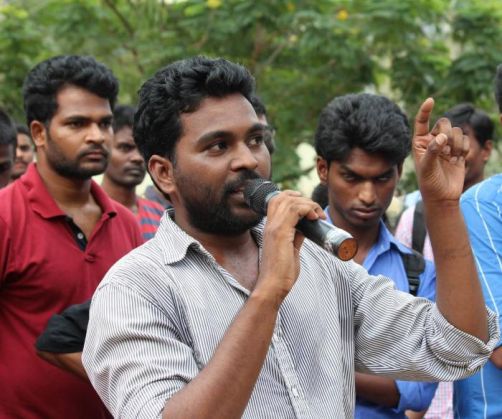 Rohith Vemula's friends as well as his mother slammed the Bhartiya Janata Party and Smriti Irani for 'misleading' the nation, on Friday.
Vemula had committed suicide in Hyderabad University, and this sparked an outrage across the nation.
The student group demanded action against Union Minister Bandaru Dattatreya as well.
The highlights:
You (Narendra Modi) said India has lost a son. So what is the action taken against (Bandaru) Dattatreya for calling 'the son' anti-national?
You (Smriti Irani) cannot change what's wrong into the truth by cinematic expressions in the Rajya Sabha.
We want a special investigation team probe.

Irani is misleading the government and hiding facts and important information related the incident.

We want to expose the false words being propagated by Education Minister Smriti Irani in Parliament.

He (Rohith) was head of the committee which had no SC/ST member.

From 4 January to 17 January, we had to stay out of the hostel.

Rohith served notice that he was going to commit suicide. But Irani never revealed this letter in the Rajya Sabha.

Why is no action being taken against Smriti Irani who is repeatedly giving false statements?