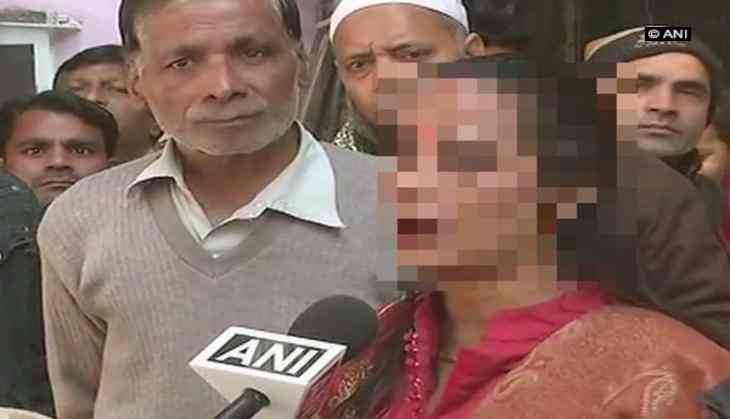 After over 40 girls were rescued from Rohini's Adhyatmik Vishwa Vidyalaya on Thursday, Ashram's neighbours have shared some detailed memory of the so called 'Spiritual University'.
One of the Ashram's neighbours on Friday said during the last two decades, numerous complainants had been made to the police but no action was taken in the matter.
"I was also threatened for raising my voice in the media, but I was not afraid. I wanted to save innocent girls.I never went there. There are almost seven to eight gates, which used to remain locked," the woman, who did not want to be named, said.
Recounting another incident, she said, "One of my friend's daughter was raped around two and a half months ago. And each time we approached the police, they asked us to give us proof. The victim said, in the ashram, there were groups of girls based on their ages."
Echoing similar sentiments, another neighbor said she has many at times saw girls going inside the ashram and never returning.
A former routine visitor of the ashram said, "I came here in 1999. The Baba (Virendra Dev Dixit) used to manipulate us so much that you would start calling your wife your sister. I left going there after realizing that it is not working for my family."
Earlier in the day, the Delhi High Court indicated that warrant would be issued against the controversial godman Virendra Dev Dikshit, the head of the university, who is under scanner after several cases of sexual assault and forced confinement of minor girls were filed against him by two female devotees.
The high court also sought details regarding all eight ashrams linked to the godman.
Yesterday, a raid was conducted by the high court-appointed team of Delhi Commission for Women (DCW) along with the Child Welfare Committee (CWC) and the Delhi Police.
The rescued girls, who were sent to the shelter homes, will now be counselled.
Meanwhile, the police were further probing the matter.
-ANI