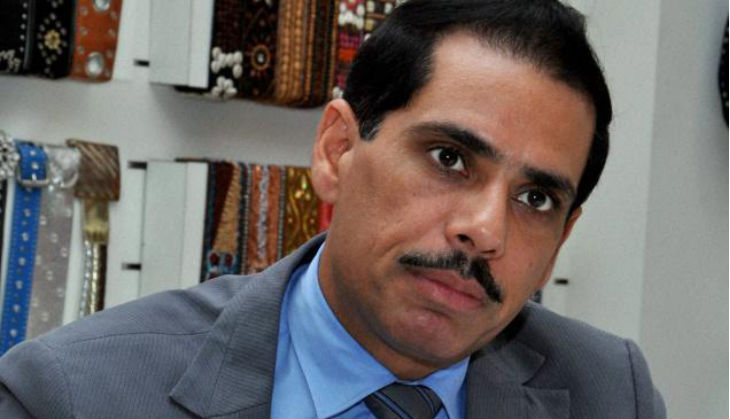 Robert Vadra has denied any link to a 'benami' property in London saying that he does not own any house in London. He also said that he has no business links with controversial arms dealer Sanjay Bhandari.
Vadra's lawyers have denied any links to Bhandari and the property in London.
The finance ministry is currently probing whether Sanjay Bhandari bought a "benami" or proxy-owned mansion in London for Robert Vadra, son-in-law of Congress president Sonia Gandhi, in 2009.
An inquiry has been initiated after it was revealed that Vadra and his assistant Manoj Arora exchanged several emails with the controversial defence dealer.
Vadra and Arora sent several emails to Sumit Chadda, a relative of Mr Bhandari's based in London.
NDTV reported that enforcement agencies that raided 18 premises owned by Sanjay Bhandari last month stated in its two preliminary reports that "Robert Vadra and his executive assistant sent several emails discussing payments and renovations for the London home (12 Ellerton House, Bryanston Square) bought for 19 lakh GBP (Rs 19 crores) in October 2009 and sold in June 2010"
Bhandari was specifically questioned whether Vadra was the beneficiary of the sale of the Bryanston Square property in London. Instead of responding to the response, he stated that he may confirm it by referring it to sale deed kept with his lawyer in London.
"There was an email dated 4.04.2010 in which Sumit Chadda reported the progress of work of renovation and repair work to Robert Vadra and asked for reimbursement of expenses," the report revealed.
The reports also quotes Vadra as saying that he would look into the matter and that his secretary Manoj will be in touch.