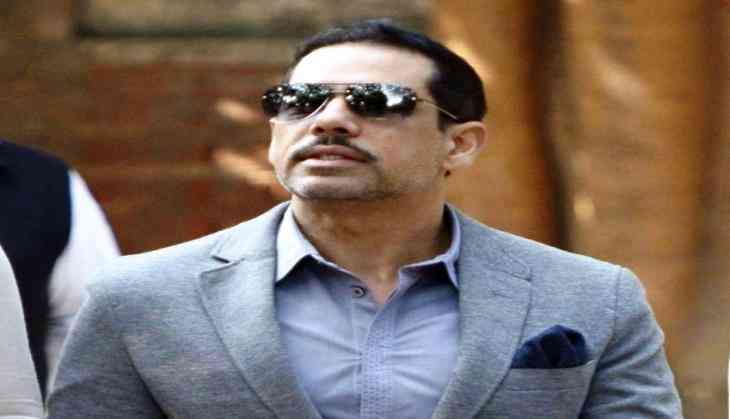 Congress president Sonia Gandhi's son-in-law Robert Vadra has dubbed the Rajasthan government's recommendation of a Central Bureau of Investigation (CBI) inquiry into the alleged land scams in Bikaner, involving his company, as another "attempt of malicious prosecution."
In a Facebook post, Vadra said, "Another attempt of malicious prosecution exposed. First, Rajasthan police filed an FIR on 26 August 2014. In 3 years, they filed the chargesheets, summoned documents, as also company officials, yet found not an iota of evidence. Neither the FIR nor the chargesheets accuse the companies associated with me in any manner whatsoever."
He alleged that having failed with the police FIR and chargesheets, they (the government) unleashed the Enforcement Directorate to "harass and hound".
"Enforcement Directorate has conducted raids, seized documents and harassed in every possible manner. As they fail, they make one more sinister attempt to rope in the CBI. Has the Rajasthan government lost faith in its own police and investigation?! Please hound, prosecute and harass as much as you want, such lies will never undermine the truth," he added.
The Rajasthan government had yesterday written to the CBI for a probe into alleged land scams in Bikaner, including those involving a company of Vadra.
"As many as 18 FIRs are registered and four of them are against Vadra's company which was allegedly involved in illegal purchase of nearly 275 bigha land. All the 18 FIRs are in connection with purchase of close to 1400 bigha land in fake names," Home Minister Gulab Chand Kataria had said.
The state government, after finding irregularities in the land deals, had cancelled mutations (transfer of land) of nearly 374.44 hectares of land in Bikaner.
The state revenue department had found that the allotments were made in the names of "fake private persons".
The Congress, however, accused the BJP governments at the Centre and in the state of misusing the CBI.
The issue dates back to 2007, when 1,400 acres of land in Bikaner was illegally sold to private companies. The land was meant to be given as compensation to farmers whose plots were acquired by the government to set up the firing range at Mahajan. But instead, it allegedly went to fictitious beneficiaries. Among the companies that bought land was Skylight Hospitality - the firm acquired 60 hectares in 2009.
-ANI