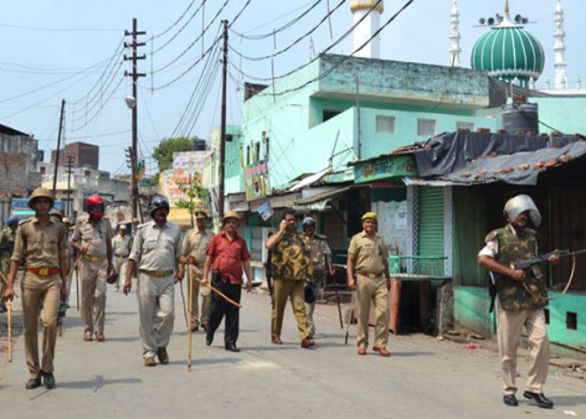 Claiming they have not set out to communally polarise voters, the BJP nevertheless has pulled in four party members named in the 2013 Muzaffarnagar riots, to campaign for the 13 February Muzaffarnagar assembly bypoll, reports The Indian Express. They are union minister Sanjeev Balyan, MP Hukum Singh and MLAs Suresh Rana and Sangeet Singh Som.
These four have apparently been brought in to counter the Congress candidate, Salmaan Saeed, who has also been accused of giving a hate speech before the riots broke out in Muzaffarnagar.
The BJP's candidate in Muzaffarnagar is Kapil Dev. Minister of State for Agriculture Sanjeev Balyan and Kairana MP Hukum Singh have been visiting Muzaffarnagar regularly, and MLAs Suresh Rana and Sangeet Singh Som will join them from 5 February. HRD Minister Smriti Irani will also address a meeting to support Kapil Dev.
"People want to hear Suresh Rana and Sangeet Singh Som because of their aggressive image.." Said BJP's Muzaffarnagar district president Satyapal. "But the party is contesting the polls on development issues and targeting the SP government on its failure on law and order and development fronts."
Rana said that in his campaign speeches, he would also speak about the SP government's appeasement of a particular community. "A particular community tries to dominate others. Only that section is getting benefits of most state-run welfare schemes," he said.