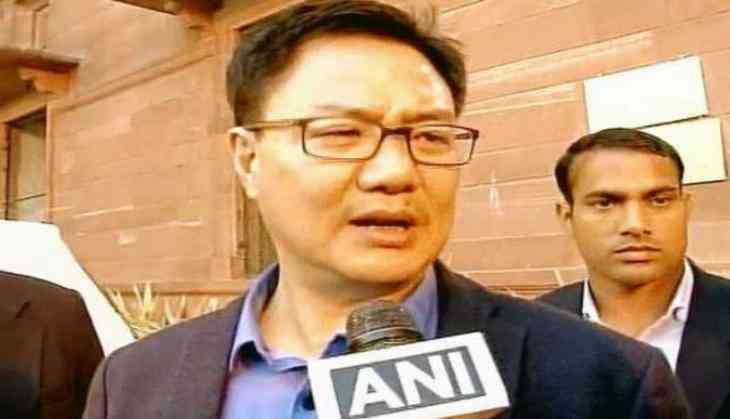 Union Minister of State for Home Kiren Rijiju on Wednesday rejected the opposition Congress Party's claim of the government carrying out a witch hunt by ordering the Income Tax (IT) department to raid Karnataka's Minister for Energy D.K. Shivakumar's residence and the Eagleton Resort in Bengaluru.
"When the law is taking its course, where is the question of a witch hunt," said Rijiju.
Senior Bharatiya Janata Party leader Subramanian Swamy said, "It is the income tax department's duty to conduct raids if information on black money is received.
Meanwhile, IT officials have recovered Rs. 5 crores from D.K. Shivkumar's Delhi premises.
Earlier, the Congress had condemned the raids at Shivakumar's residence and at the resort where 44 Congress Gujarat MLAs where staying and alleged that it is "dirty and ugly" trick of the BJP to win the Rajya Sabha seat in Gujarat.
-ANI