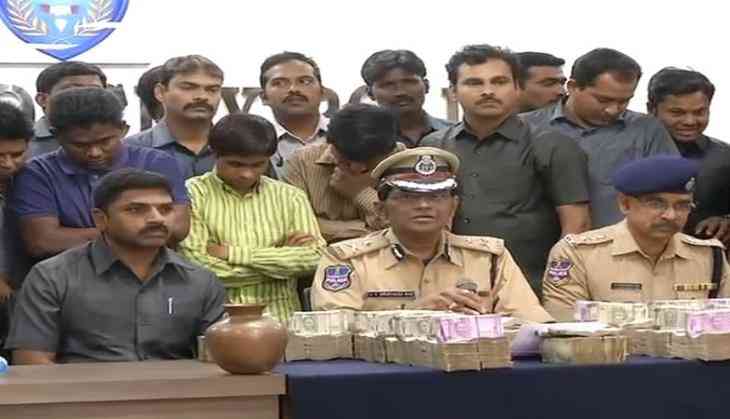 The police have arrested a gang of four persons for duping people into buying objects like bowls, pots, and coins, claiming they would attract rice by virtue of having supernatural powers.
The police also seized an amount of Rs 34,19,000, an Innova car, three rice pulling bowls and eight cell phones from the possession of those arrested.
The gang was apprehended by the commissioner's task force, Hyderabad and North Zone task force.
"This gang would catch hold of innocent people and manipulate them to purchase the rice pulling bowl. The accused Vema Anjaneyulu, Md Fazaluddin, T Bablu and S Babu Rao maintained an office on the fourth floor of Surya Towers in Secunderabad," the police informed.
A victim, G Vishnumurthy, a car driver, lodged a complaint earlier this month in Bowenpally under section 420 and 406 of IPC.
The accused lured the victim by promising that they will get Rs 2 to 3 crore if he invested Rs 20 lakh. The victim got convinced and further roped his friends to invest money in rice pulling business.
Another victim Thammishetty Ramesh lodged a complaint on 16 December at the Mahankali Police Station.
-ANI