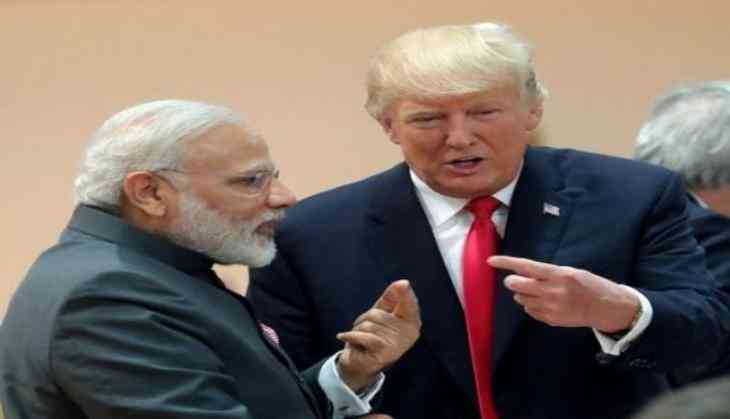 In one of the stunning comments regarding elections, the former chief minister of Himachal Pradesh, Prem Kumar Dhumal claimed that businessman and the United States President Donald Trump gained winning momentum just because of Indian Prime Minister Narendra Modi.
While campaigning for MLA Hans Raj in Chamba's Churah Constituency, Dhumal said, "Now, I will talk about the most powerful nation in the world, the US, and its President Trump. Everyone thought Hillary Clinton would win, but Trump won in the elections. Who knew about him? No one thought he would win, but during the last days of his campaign, he said he would work like India's Prime Minister Narendra Modi. He said that like Modi is working to take India forward, he would work for the US. And he won."
According to the reports of Financial Express, he also said Bharatiya Janata Party (BJP) has always carried out the development work not on the basis of caste or religion.
"If this is the impact of Modi in the US, then in Himachal we are already No.1," Dhumal said.
While addressing the gathering, the minister said that Union Minister Nitin Gadkari has declared a National Highway project for Churah.
Dhumal also promised that his government will also fill the vacant post in government hospitals after BJP will come in to power.