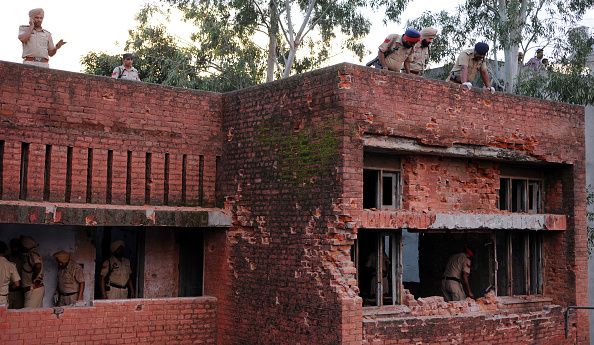 New CCTV footage showing the three terrorists who led the Gurdaspur attacks has emerged. While one video shows the trio walking in army uniforms on a relatively busy road at 4:55 am on July 27, the other video shows them in the Maruti car which was highjacked.
This video shows the masked men in army uniforms, walking with AK-47 rifles on a road.
For the complete coverage of the Gurdaspur attacks,
read
.