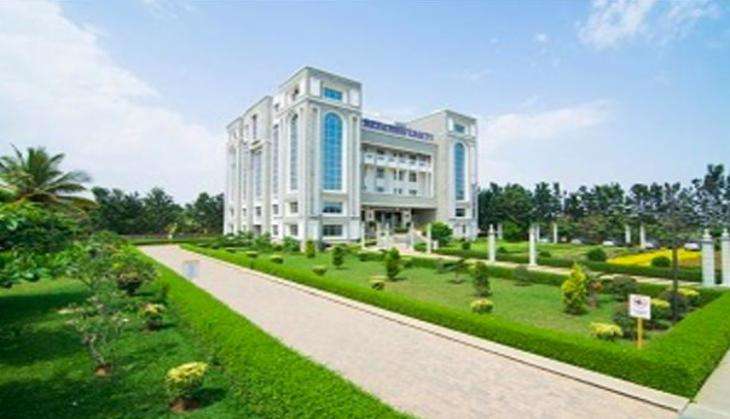 Bengaluru based REVA University on the occasion of their Founder's Day, announced a first of its kind initiative, allocating sponsored seats to the kin of Indian Armed Forces personnel.
Karnataka and Kerala Sub Areas and the REVA University have approved the modalities for admissions based on the above.
The initiative aims to acknowledge the noble endeavors and services rendered by the Indian Army, and is a way of tangibly giving back to the respected institution. The approved modalities detail the offering - three fully sponsored seats will be allocated annually to the kin of the Indian Army who apply. This could be in any discipline and for the length of the chosen program.
"We are honoured to commence this initiative. The Indian Army deserves all the goodness that we can give them. Words cannot express the nobility and courage our men and women in the Army have and their sacrifices have the country's eternal gratitude. This is our way of trying to express our thanks to them" the Chancellor of REVA University, Dr. P. Shyama Raju said.
General Officer Commanding (GOC) of Karnataka and Kerala Sub Areas, Major General K. S. Nijjar, said that, "We are grateful that our love for the country is being appreciated by REVA University in a very real and tangible way. While the nation is our family, it is heartening to be a part of such initiatives where we know our families are deriving significant benefits and are being taken care of too. We are grateful to the management of REVA University for this generosity and look forward to a long and continued association."
Every year REVA University chooses to felicitate certain eminent personalities. This year the Guests of Honour were Mr. Shekhar Gupta, Founder & Editor-in-Chief of The Print; Padma Bhushan awardee and Mr. Ignace Tirkey, former captain of the Indian Hockey team and Padma Shree awardee.
They were awarded with the "REVA University Lifetime Achievement Award 2017" for their exemplary and stellar contributions to their respective fields.
Chairman of Indian Space Research Organisation (ISRO), Kiran Kumar was the recipient of this prestigious award last year, in recognition of his initiatives that touched and changed not only the scientist community but also millions of common men and women.
"We are very pleased to felicitate the achievements of eminent personalities like Shekhar Gupta who needs no introduction. Ignace Tirkey is a name that will resonate with sports aficionados. In a country obsessed with cricket, talent like his is very much needed to take other sport in the country to new heights. It is our honour and pleasure that they have graced our students and teams with their presence," Shyama Raju said.
-ANI