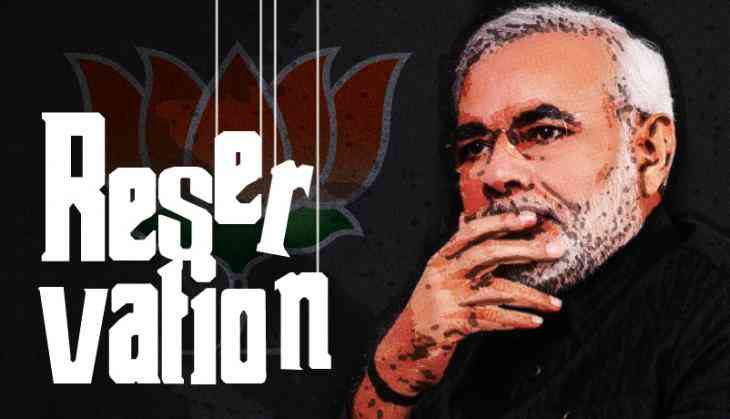 As the quota stir has taken a toll over the nation, the Gujjar community has blocked the railway tracks across the state in a state-wide agitation where they are demanding implementation of 5% reservation by the Rajasthan government.
An agitating member of the Gujjar community has said, "We have a good chief minister and a good prime minister. We want that they listen to the demands of Gujjar community. It isn't an uphill task for them to provide reservation. We want 5 per cent reservation. The government hasn't responded to my request. So, I am going to start an agitation."
The BJP government have already granted 10% reservation to the General Category of Economically Weaker Section but amidst the politics of Mandal-Kamandal, the reserved categories are getting hitched.
The Rajasthan government under Vasundhara Raje, had promised a 5% reservation to the Gujjars in 2017 after a round of agitation. And the state had planned to expand the reservation for OBC's from 21% to 26% and give 5% reservation to the Gujjars and other castes.
Although, the Rajasthan High Court had stayed the proceedings of the state government in 2017 itself, as the total limit of the reservation was crossing the 50% reservation mark, set by the Supreme Court.
Also read: 3 years of JNU incident: From Azadi, freedom of expression to being 'anti-national,' what all has changed in