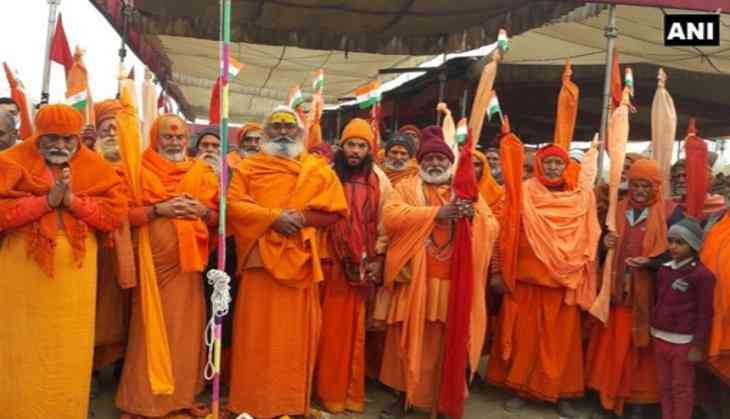 As the 69th Republic Day is being celebrated across the nation, saints in Allahabad unfurled tricolour at Magh Mela on 26 January.
Several states including Tamil Nadu, Kerala, Bihar, Odisha, Assam are also celebrating the occasion with Governors of each state hoisting the national flag on the occasion.
Meanwhile, the main function of the Republic Day is organised at Rajpath in the national capital where President Ram Nath Kovind is commencing salute of the parade.
Under the custom to host a leader of a foreign country as the chief guest at the parade, this year, in a first, leaders of 10 ASEAN countries are the Chief Guests.
The tableauxs of fourteen states and nine Central Ministries is participating in the parade showcasing various themes.
The national capital has been brought under a ground-to-air security cover in view of the Republic Day celebrations. Thousands of armed personnel are keeping a tight vigil in Delhi and in border areas of the city to ensure a smooth passage of the celebrations.
-ANI