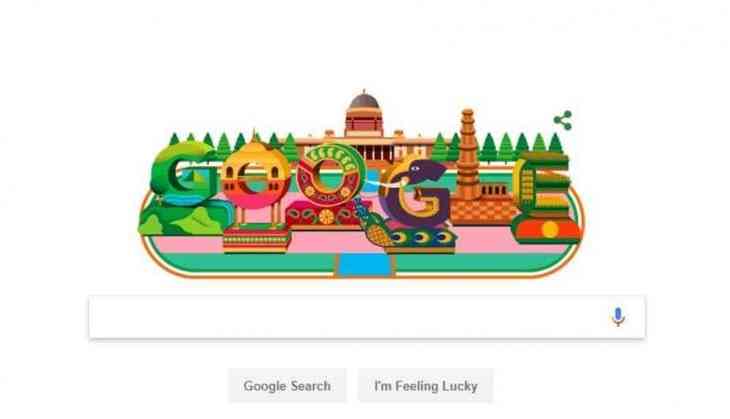 On January 26, 2019, India celebrates its 70th Republic Day, this day marks a special occasion for every Indian symbolizing official independence of the country. Well, on this special celebration day, search giant Google dedicated a special doodle to mark India's 70th Republic Day. In the colourful doodle, it showcases the country's architectural and cultural legacy as well as its rich bio-diversity.
"Republic Day is one of only three national holidays celebrated all across India, the other two being Independence Day on August 15 and Mahatma Gandhi's birthday on October 2," wrote the search engine in its description of the important day. "
The doodle on R-Day is with 3D impression depicts the iconic facade of the grand Rashtrapati Bhavan in the backdrop, flanked by trees, reflecting the flora and fauna that resides on its sprawling campus.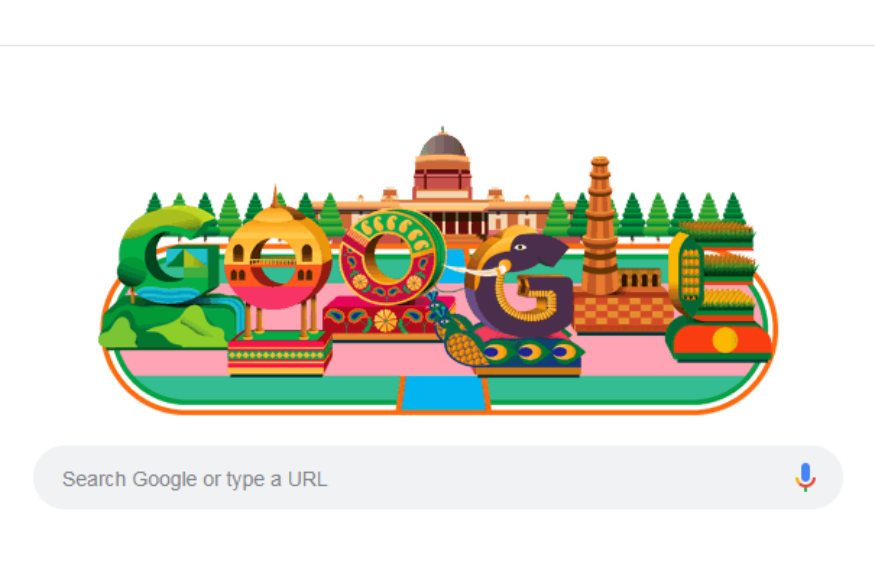 The colour six letters of GOOGLE, each one on in a stylised form, ranging from a golf course to an ancient monument. G is dipped in green colour--- stands on a golf link, L has been represented by Delhi's Qutub Minar, a UNESCO World Heritage Site, and one of the most visited sites in the country.
This special Google doodle creator, Reshidev RK is a fine arts student from Kannur in Kerala who is inspired by geometry in traditional art forms. Reshidev's signature style includes a lot of colours and patterns.
Also read: Republic Day 2019: Who is Cyril Ramaphosa? All about the chief guest of India's 70th Republic Day parade