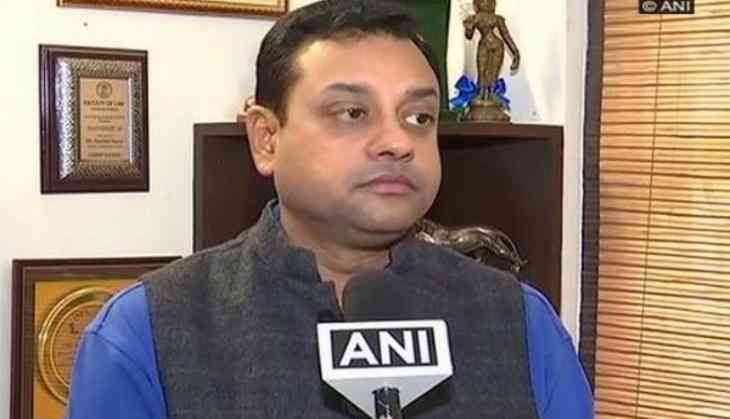 Raising brows over Delhi Chief Minister Arvind Kejriwal's move to use taxpayers' money to pay his lawyer's fees in defamation case, the Bharatiya Janata Party (BJP) on Tuesday vehemently criticized the former saying he is a repeat offender and always uses public money for his own welfare.
"As far as Arvind Kejriwal is concerned he is a repeat offender. He has always used public money for his own welfare. Yet again we see in the criminal, civil defamation case filed against Kejriwal and some of the other AAP members by Arun Jaitley, a whopping sum of Rs.4 crore, in fact the lawyer (Ram Jhetmalani) fee that has been collected or rather a letter has been sent to the LG, that this amount be collected from the tax payers money," BJP leader Sambit Patra told ANI.
He further questioned as to why the tax payer should pay for protecting Kejriwal, as whatever he had said against Finance Minister Arun Jaitley was in individual capacity and not as Chief Minister.
Kejriwal wanted the taxpayer to foot his legal bills of Rs. 3.8 crore raised by lawyer Ram Jethmalani defending the Chief Minister in a defamation suit filed by Jaitley.
Jethmalani, who is defending Kejriwal in both a criminal and a civil defamation case, has reportedly sent bills of Rs. 1 crore in retainership and Rs. 22 lakh for each appearance in court to the Delhi Chief Minister.
Deputy Chief Minister Manish Sisodia sent the bill for clearance to Lieutenant Governor Anil Baijal, who has sought the opinion of experts on how to proceed.
Sisodia sent a letter to the Lieutenant Governor citing that Kejriwal had made these remarks in capacity of Delhi Chief Minister.
Jaitley had filed a criminal defamation complaint against Kejriwal and five other AAP leaders for allegedly defaming him in the Patiala House Court, while a civil defamation case was filed in the Delhi High Court.
Jaitley had filed the suit seeking Rs. 10 crore in damages after Kejriwal and five other AAP leaders accused him of alleged irregularities and financial bungling in the Delhi District Cricket Association (DDCA), of which the former was the president for about 13 years until 2013.
--ANI