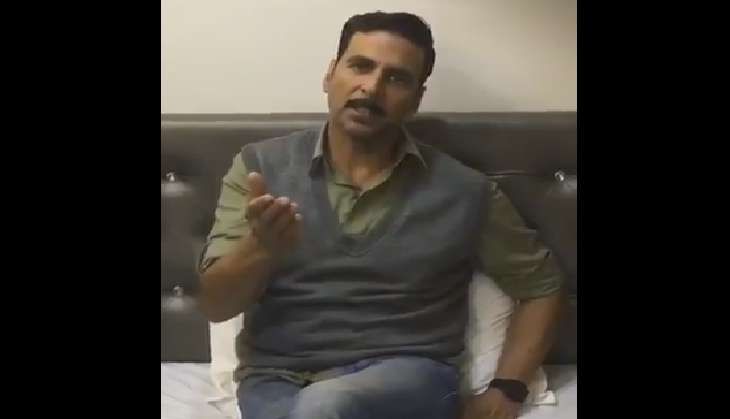 Amid all the ongoing mudslinging surrounding India's strained relationship with Pakistan in the wake of the Uri attack and the subsequent surgical strikes that took place along the LoC, with several individuals raising questions about the operation's veracity, and others demanding the ban of Pakistani artistes, Bollywood superstar Akshay Kumar took to twitter to express his views on the current unrest.
"I am speaking to you as the son of an army personnel," began Akshay, and condemned the manner in which the tension with our neighbouring nation has been sensationalised. From a certain section of people demanding proof that the surgical strikes actually happened, to those who are in favour of waging war with Pakistan, Akshay Kumar slammed them all in the video, reminding them that the need of the hour is to acknowledge the relentless sacrifices that the Indian army has been making to ensure our safety.
"Yeh sab behes baad mein kar lena. Pehle yeh toh socho ki kisi ne sarhad pe already apni jaan de di hai", (argue on these trivialities later. Remind yourself that someone has already sacrificed their life at the border) he said in his emotional appeal.
Watch his full statement here:
Something which has been on my mind since the past few days and I just had to say it. Not intending to offend anyone...so here goes pic.twitter.com/ASaLwobWgu

— Akshay Kumar (@akshaykumar) October 6, 2016