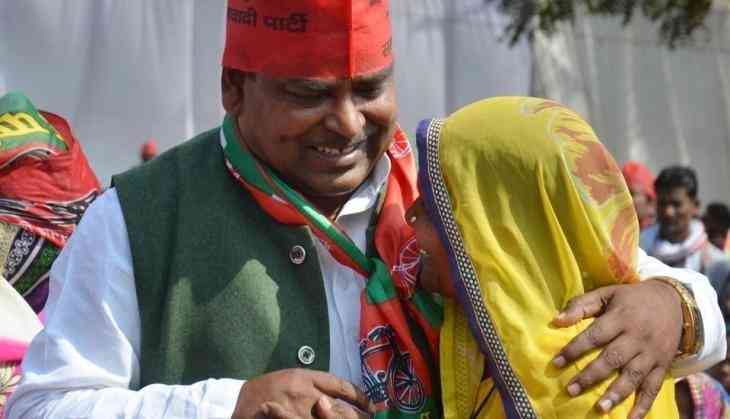 Absconding rape-accused minister Gayatri Prajapati, who was arrested 15 March, 2017 morning by the Uttar Pradesh Police in connection with a case, has been sent to 14-day judicial remand.
This development comes a day after three persons were detained in connection with the case.
Two of Prajapati's sons have also been detained for giving shelter to the accused.
The Uttar Pradesh Special Task Force (STF) had last week in March, 2017 arrested two more persons from Noida in connection with this case.
Earlier, the Supreme Court had refused to stay the arrest of absconding Prajapati and asked him to approach the concerned court.
The Samajwadi Party leader, who has been on the run since 27 February 2017 after an FIR was lodged against him, had approached the top court for a stay on his arrest. An apex court bench headed by Justice Arjan Kumar Sikri made it clear that it wouldn't modify its order.
Prajapati is accused of raping a woman and molesting her minor daughter back in 2014.
The Uttar Pradesh Police had issued non-bailable warrants against Prajapati and six others in connection with the rape charges.
Prajapati's passport was earlier revoked for four weeks to prevent him from attempting to flee out of the country.
Earlier last week in March, 2017, the police also initiated proceedings for a look out notice against Prajapati following reports that he might try to escape abroad to evade arrest.
-ANI