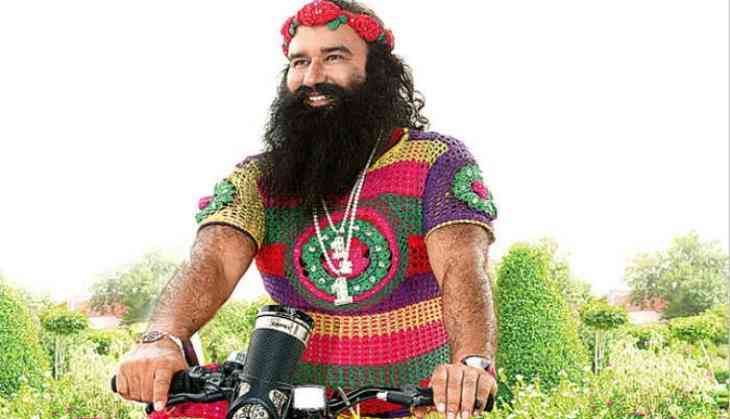 Ram Rahim guilty of rape: Here is how Twitter reacted
The judgment on Dera Sacha Sauda chief Gurmeet Ram Rahim in a sexual exploitation case has arrived from Haryana Court. The so-called 'Godman' Baba Ram Rahim Singh Insan has been found guilty of raping two women followers of him.
Now, the quantum of punishment to be pronounced on August 28.
This is to notice that he was accused of raping two women in the year 2002. Earlier in the day, as many as 74 trains got cancelled for today in view of law and order situation in Haryana and even the internet was banned at many places in Haryana.
Social networking site Twitter has been flooded with various reaction on the verdict. While some appreciated the verdict, the ardent followers of Ram Rahim are finding it difficult to accept this shocking verdict about their 'God'.
Check out some of the reactions here:
The judge who convicted #RamRahimSingh is the bravest man in the country. Give him a medal already.

— Bollywood Gandu (@BollywoodGandu) August 25, 2017
I salute high court judge who didn't give up under the pressure of BJP n #RamRahimSingh! Judiciary has proved that nobody can play with law!

— KRK (@kamaalrkhan) August 25, 2017
Me to Indian courts. #RamRahimSingh pic.twitter.com/O9nkV2eVo9

— Angoor Stark 🍇 (@ladywithflaws) August 25, 2017
Doesn't matter if Lakhs of ppl were on road to support one man. If he did CRIME.. he will have to do his TIME. This is India. #RamRahimSingh

— Paresh Rawal Fan (@Babu_Bhaiyaa) August 25, 2017
Irony of this nation is, that we will see much more people protesting on roads in support of #RamRahimSingh than we saw for Nirbhaya.

— Bhaiyyaji (@bhaiyyajispeaks) August 25, 2017
Finally, legal system has proved that pple of India need not to worry, there is a court to listen them. #RamRahimSingh

— Vijay Kant Yadav🇮🇳 (@vkantyadav) August 25, 2017
Rise and fall of self-claimed spritual gurus #RamRahimSingh pic.twitter.com/gmyGGEzESq

— H K Chakladar (@hkchakladar) August 25, 2017
Only if #RamRahimSingh would have appointed Salman Khan's advocate for this case. ☹️

— Sir Rohit Sharma (@imWrong45) August 25, 2017
#RamRahimSingh Love Charger gets Charged

— Ramkumar Shukla (@RamShukla_) August 25, 2017
My faith on the law and Justice of this country have grown.
Wat a week man...salute
#RamRahimSingh

— Ratul Biswas (@staar_lord) August 25, 2017
#RamRahimSingh. Congratulations for jail..no bail..should be kept with asaram so that both can make msg3..main sukh Gaya😂😂😂

— Indranil Dhar (@Dhar_id) August 25, 2017
Looks at #RamRahimSingh followers today like. pic.twitter.com/LV9faFpxKH

— TheIndianMemester (@IndianMemester) August 25, 2017
It is a hattrick for the judiciary in India. 3 bold decisions back to back. Achche Din #RamRahimSingh

— Aditya Kalluraya (@adityakalluraya) August 25, 2017
#RamRahimVsLaw Found GUILTY!! Live long judiciary!! #RamRahimVerdic

— Sameer Pradhan (@sameer_pradhan6) August 25, 2017