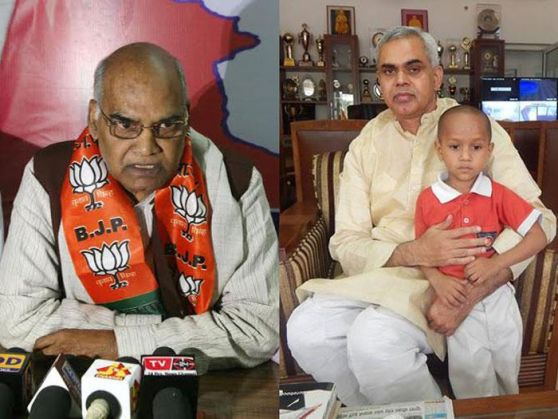 The President of India. Pranab Mukherjee has appointed former Rajya Sabha member and dalit leader Ram Nath Kovind as Governor of Bihar. Alongside his appointment, Acharya Dev Vrat has been appointed as Governor of Himachal Pradesh.
Ram Nath Kovind fact-file:
Ram Nath Kovind, born in 1945, is a politician from the Bharatiya Janata Party (BJP). He was elected to the Rajya Sabha from Uttar Pradesh in two separate terms - 1994-2000 and 2000-2006. He was former president of the BJP Dalit Morcha. At one point, he was also national spokesperson of the party.
Acharya Dev Vrat fact-file:
- 56-year-old Vrat has been a principal in the Gurukul since 1981
- Vrat imparts modern and traditional education through a 'gurukul' in Haryana's Kurukshetra. The institution is run by Arya Pratinidhi Sabha, Rohtak, Haryana without any financial aid from the government
- Vrat was a recipient of American Medal of Honor awarded by American Biographical Institute towards selfless dedication in the field of social service