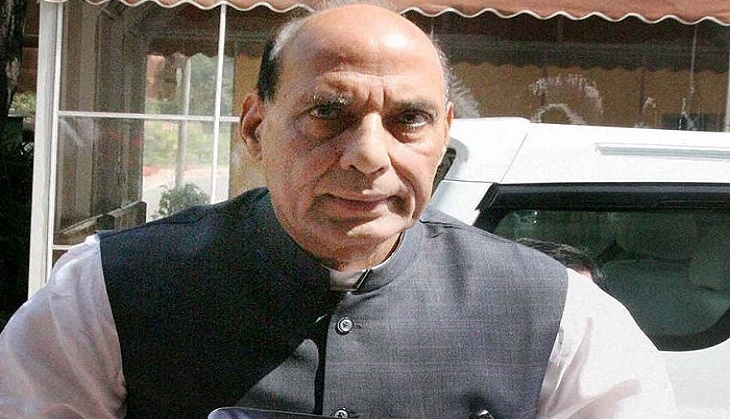 On 16 June, Union Home Minister Rajnath Singh will chair a meeting of home ministers, chief secretaries and Director Generals of Police of coastal states and Union Territories in New Delhi.
The meeting, which will also be attended by Union Minister of State for Home Kiren Rijiju and senior officers of the ministry, is being organised by Department of Border Management of the Ministry of Home Affairs.
Dignitaries from the nine coastal states - West Bengal, Odisha, Andhra Pradesh, Tamil Nadu, Kerala, Karnataka, Goa, Maharashtra and Gujarat- and four Union Territories - Daman and Diu, Dadra and Nagar Haveli, Lakshadweep and Andaman and Nicobar Islands- Interstate Council Secretariat (ISCS), Registrar General of India, Ministry of Defence, Ministry of Shipping, Department of Animal Husbandry, Dairying and Fisheries and Indian Coast Guard are participating in the meeting, a release stated.
The pre-lunch session of the meeting will include discussions on expeditious implementation of coastal security scheme, institutional set up in states/UTs to review coastal security, constitution of State Maritime Boards, security of non-major ports and single point mooring, coastal mapping, security of islands, distribution of Biometric Identity Cards and Card Readers, colour coding of boats, monitoring of fish landing points and crossing of International Maritime Boundary Line (IMBL) by the fishermen.
There will also be presentations by the Indian Coast Guard (ICG) and the coastal states and UTs, in which they will be highlighting, before Singh, Rijiju, Rajiv Mehrishi (Union home secretary) and Susheel Kumar (secretary (BM), the steps being taken for ensuring coastal security and their requirements and suggestions for further strengthening it.
--With ANI inputs