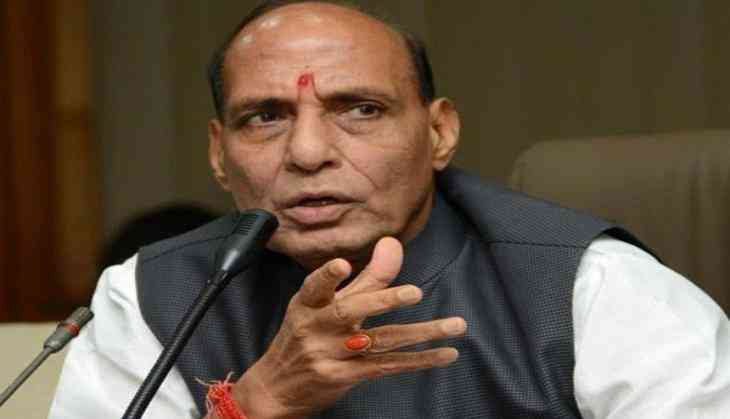 In a thinly-veiled reference to Pakistan, Home Minister Rajnath Singh said that the neighbouring country is conspiring to break India apart with the help of terrorism.
Observing that the country continues to pursue terrorism, Singh said that some day, Pakistan would have to concede to the global pressure.
Singh also said that Pakistan is making it difficult for India to maintain good relations even though India wants it.
"We always want to maintain good relations with our neighbouring countries. We consider all our neighbours our relatives. However, one of them doesn't listen. But they will have to listen some day. All international forces are putting pressure on them, international agencies are trying their best to convince them to boycott terrorism." Singh said while addressing a gathering here.
He also lauded the Indian armed forces for successfully keeping the terrorists at bay, "Being our neighbour, they are conspiring to break our country with the help of terrorism. We are proud of our security forces as they are perfectly retaliating to the terror attacks."
The Home Minister was in Dadra Nagar Haveli to inaugurate a number of development projects.
At the event, he also announced that Centre will be presenting a fugitive economic offenders bill before the Parliament, to prevent economic offenders from fleeing abroad.
(ANI)