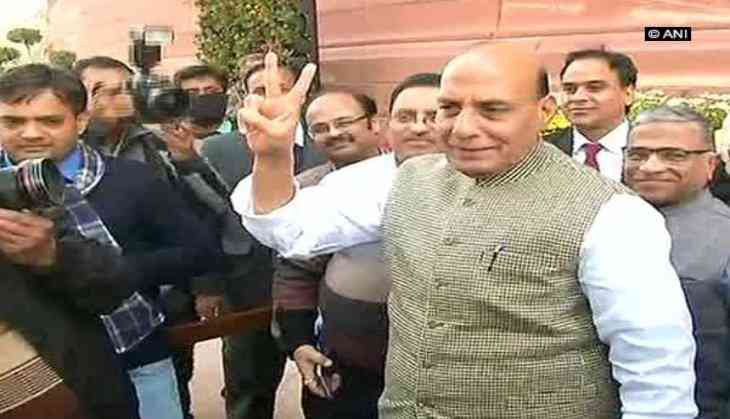 Home Minister Rajnath Singh derided Rahul Gandhi on the Congress party's performance in Himachal Pradesh and Gujarat assembly elections.
The senior leader of the Bharatiya Janata Party (BJP) directed a famous Hindi idiom at the newly elected Congress party president and said, "abhi toh kuch nahi bolunga kyunki woh haal hi mein adhyaksh bane hain lekin sar mundwate hi ole pade. (I will not say anything because Rahul Gandhi has recently been appointed as the Congress party president. Still, I want to say that he has been confronted with obstacles at the very first step).
Gandhi was formally made the Congress party chief on Saturday, with the BJP leaders calling the move as dynastic politics.
Also read: Assembly Election Result 2017 Live Updates: 'Lotus' to bloom in Gujarat, Himachal
With the trends of the poll results settling in favour of the BJP, its leaders and workers are celebrating the victory in different states.
-ANI