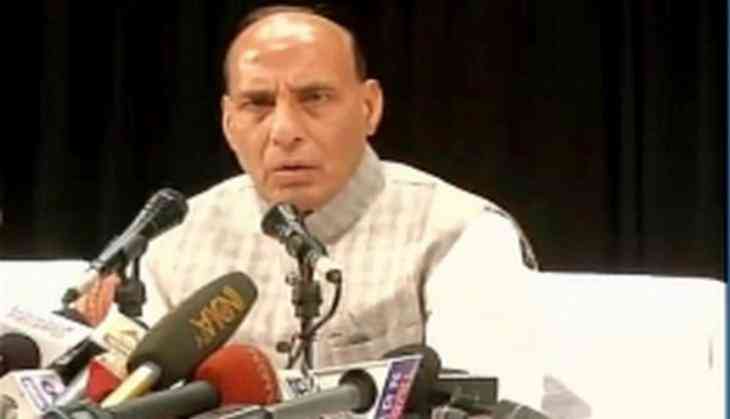 Rajnath appeals to all states to ensure safety of Kashmiris (ANI)
In the wake of the Chittorgarh incident, where a group of Kashmiri students at a private university in Rajasthan were allegedly called terrorists and beaten up by the locals, Union Home Minister Rajnath Singh on 21 April appealed to all the states to ensure the safety of the Kashmiris.

"Last evening I got to know that some Kashmiri youth have been mistreated. I appeal to all the Chief Ministers to ensure that no Kashmiri youth is mistreated in any part of the nation. Even they are part of India. No one can rubbish this truth that many people from Kashmir are contributing to India's safety and prosperity," Singh told ANI.

He said he has asked the Home Ministry to immediately circulate an advisory to all states in this regard.

"The incident is extremely unfortunate and I condemn it. Strict action will be taken against anyone who mistreats any Kashmiri youth. I appeal to all the youth to consider them as their brother. They are citizens of our country and part of our family. The people should understand this reality," he added.

The group of Kashmiri students were allegedly beaten up by the locals as they were upset over soldiers being targeted by stone pelters in the strife-torn border state.

The assault is the latest incident of violence against Kashmiris studying at Chittorgarh's Mewar University, which has around 500 students from Jammu and Kashmir.

In March 2016, four Kashmiri students were beaten up over rumours of beef being cooked in the university hostel.

The following month, some Kashmiri students got into a scuffle with another group over India's loss to West Indies in the T20 cricket world cup. Sixteen Kashmiri students and a warden, also from Kashmir, were suspended by the university after the incident.
-ANI