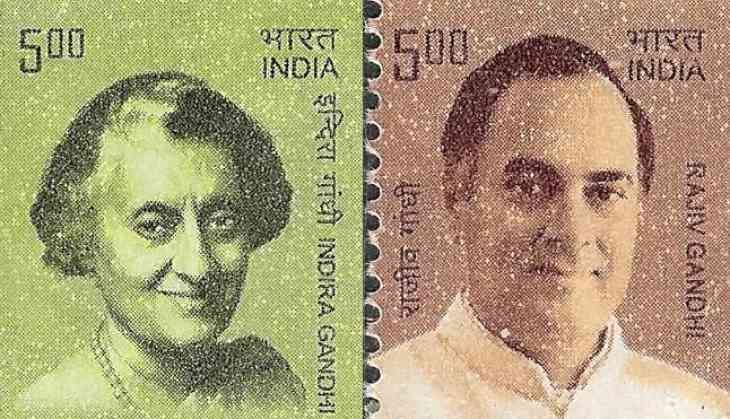 An RTI application filed by The Indian Express has revealed that the Central government has discontinued stamps with images of former Prime Ministers Indira Gandhi and Rajiv Gandhi.
The discontinued stamps were launched by the Department of Posts (DoP) in December 2008 and were a part of the 'Builders of Modern India' series.
The RTI query revealed that from July 2015, the Rs 5 stamps were discontinued. Only Rajiv Gandhi and Indira Gandhi featured on those stamps. The ones featuring Jawaharlal Nehru, Mahatma Gandhi, BR Ambedkar, Satyajit Ray, Homi Jehangir Bhabha and others from the same series, continue.
The Modi government will launch a new series titled 'Makers of India'. The new stamps will feature Deendayal Upadhaya, Shyama Prasad Mookerjee and Ram Manohar Lohia, among the 24 prominent personalities. Apart from this, the RTI reveals, there will be stamps on yoga as well.