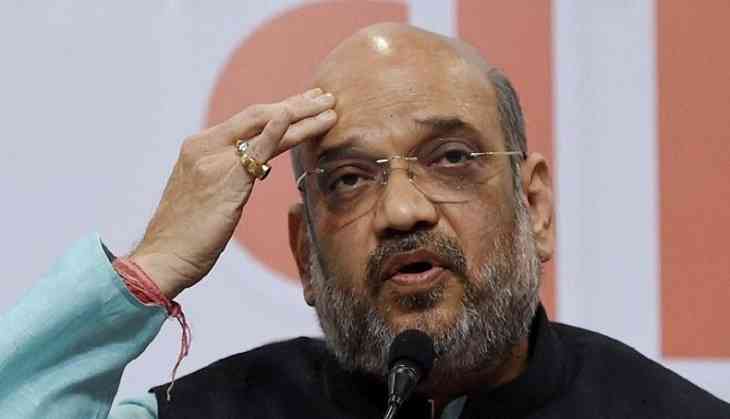 With Rajasthan Assembly elections inching closer, Bharatiya Janata Party (BJP) national president Amit Shah will visit the state on Sunday.
Shah will visit Jodhpur and Pali on September 16 to address 'Shakti Kendra Sammelan'. Later in the day he will meet the Shakti Kendra representatives.
On the same day at 12:45 pm in a bid to reach out to the OBCs, the BJP chief will address the OBC Morcha Sammelan in Pali's Bangad College.
At 2:35 pm, Shah will address 'Shakti Kendra Sammelan' in Jodhpur's Polytechnic College.
Party workers from Pali, Jalore, Sirohi, and Jodhpur will attend the programmes.
On September 16 which marks the completion of one month death anniversary of former prime minister Atal Bihari Vajpayee, the BJP supremo will take part in poetry recitation programme named 'Kavyanjali' to honour him at the SN Medical College in Jodhpur.
Same day, Shah will also visit the famous Masuriya temple to seek blessings, ahead of polls in the state.
This will be Shah's second visit to the state this month. He, on September 11 addressed four programmes in Jaipur.
Rajasthan is slated to go for polls later this year.
(ANI)