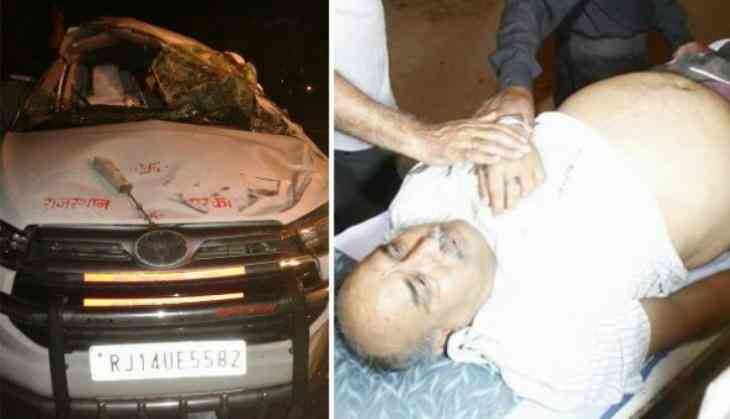 Rajasthan minister injured in accident, his assistant dies
Rajasthan's Food and Supplies Minister Babu Lal Verma on late Monday night met with an accident in which his personal assistant died.
Verma's car collided with a buffalo on National Highway number 76 at around 1 a.m. and overturned. Badly injured Verma and his personal assistant Moti Lal were shifted to MBS Hospital where Moti Lal died during the treatment.
-ANI