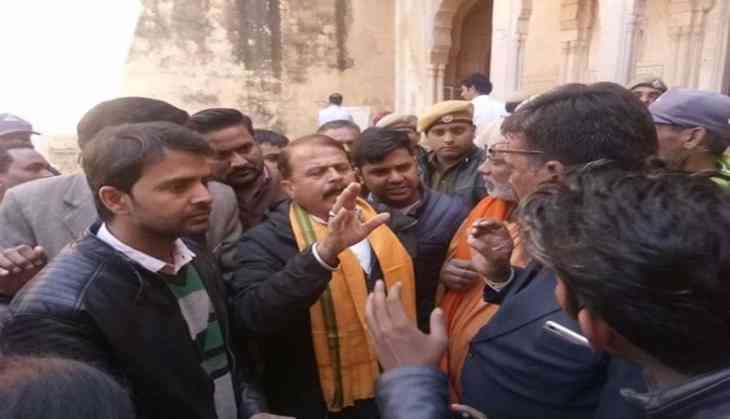 Dharohar Bachao Samiti staged a massive protest against an open art gallery at Madhavendra Palace in Nahargarh Fort for apparently displaying an art of male genital organ instead of Shivling.
The art gallery was recently inaugurated by Rajasthan Chief Minister Vasundhara Raje.
The artwork was three-feet tall and placed in the Sculpture Park at Madhavendra Palace.
Following the protest by the Samiti outside the fort, the artwork has been removed from the there.
The samiti has levelled the accusation of disrespecting Hindu religion and added that such things would not be tolerated.
The samiti has also filed a complaint against the artist for presenting such artwork.
-ANI