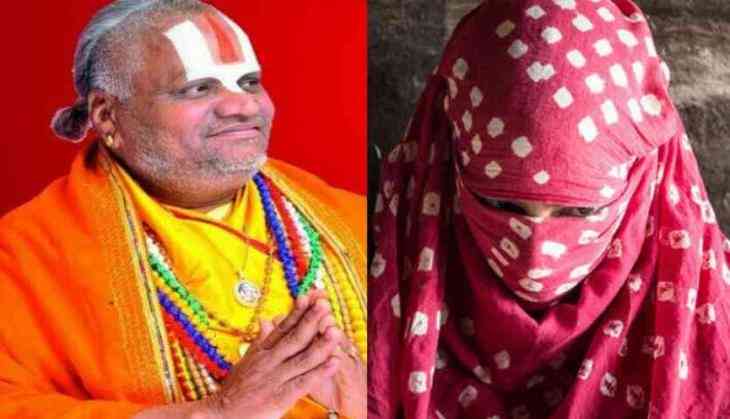 A 60-year-old self-styled godman, who hails from Alwar, was awarded on Wednesday life imprisonment for a woman follower.
The court found Falahari Maharaj guilty of rape and criminal intimidation after eight months of trial.
Additional district judge Rajendra Sharma sentenced him to life imprisonment for rape and two years of imprisonment for criminal intimidation. Maharaj was also fined Rs 100,000.
On September 11, 2017, a FIR was filed against the godman by a woman in which she had alleged that the godman raped her in his ashram in Alwar on August 7 when she had gone to offer 3,000 from her first stipend.
According to additional public persecutor Yogendra Singh Khatana, 31 wintesses, 78 documents and 22 articles were produced in the court.
Expressing satisfaction with the verdict, the woman's parents, who were present in the Alwar court during the verdict, said "If the godman goes to high court, we will fight there, too, but won't let him get away," said the woman's father".
In order to escape arrest, the accused had got himself admitted to a private hospital last year.
In recent years, many big self-styled Godmen like Baba Rampal, Baba Ram Rahim were convicted in connection with sexual assualt cases.
Also read: Actress Tanushree Dutta accuses Nana Patekar of misbehaving with her; says 'They were forcing me to do an intimate step'