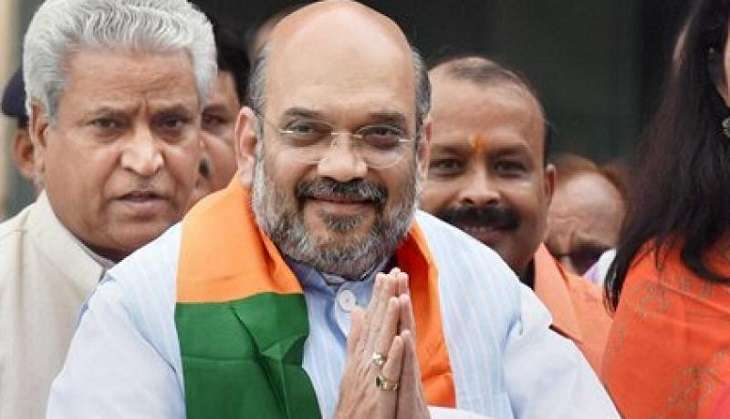 Bharatiya Jananta Party (BJP) president Amit Shah took a jibe at Congress vice-president Rahul Gandhi today and said that Rahul can't see the nation's development under Prime Minister Narendra Modi's leadership as he is wearing "Italian glasses".
"Rahul baba is opposing because he is immature. Rahul Gandhi cannot see the country's development as he is wearing Italian spectacles," he said at a rally in Chandigarh's Ramlila Ground.
Continuing his tirade against Gandhi, he said that the BJP has provided a Prime Minister who can speak.
"Rahul Baba toured places and asked what has Prime Minister done for them? Let me answer the first thing we gave "bolne wala" Prime Minister. Rahul asks us what government we gave them, we gave a transparent government. Even the opposition could not prove charges of corruption against us," Shah said.
"Rahul baba you have to answer as to what did your party do during its tenure at the Centre. Rahul baba you have to answer as to what have you done in UPA-1 and UPA-II? The Congress did scams one after another during its 10-year regime," he added.
The BJP president further said that the Centre's move to ban high-currency notes would help boost the Indian economy.
Shah also used the occasion to hit back at the opposition parties for criticizing the demonetisation move.