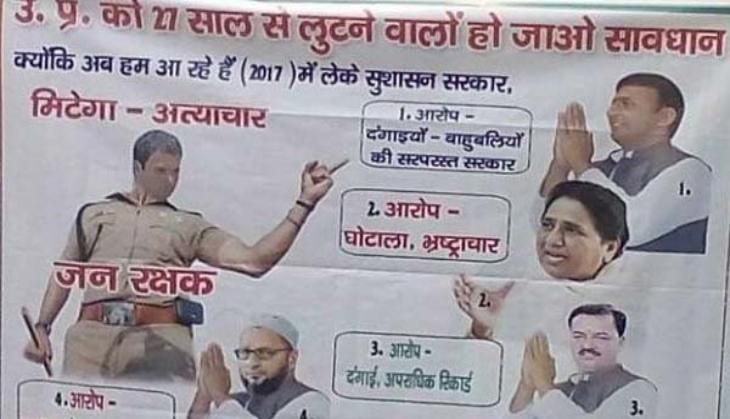 Ahead of the Uttar Pradesh Assembly polls that are slated to take place in 2017, a poster projecting Congress Vice-President as police officer has been spotted in Gorakhpur.
The poster features Rahul Gandhi in a police uniform. The Congress vice-president appears to be questioning images of UP Chief Minister Akhilesh Yadav, BSP supremo Mayawati, BJP UP chief Keshav Prasad Maurya and leader of AIMIM Asaduddin Owaisi.
The poster is assumed to be in response to an earlier BJP poster that had made the rounds in Varanasi. In mid-April, a poster depicting UP as 'Draupadi' and BJP UP chief Keshav Prasad Maurya as 'lord Krishna' was spotted on the walls of Varanasi. Opposition leaders including Rahul Gandhi were shown as Kaurwas in the poster.The poster had stirred controversy after people complained that it hurt religious sentiments.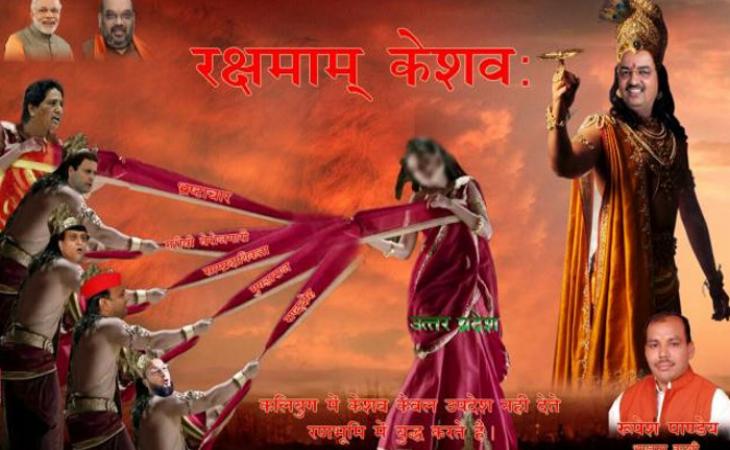 Photo: Twitter