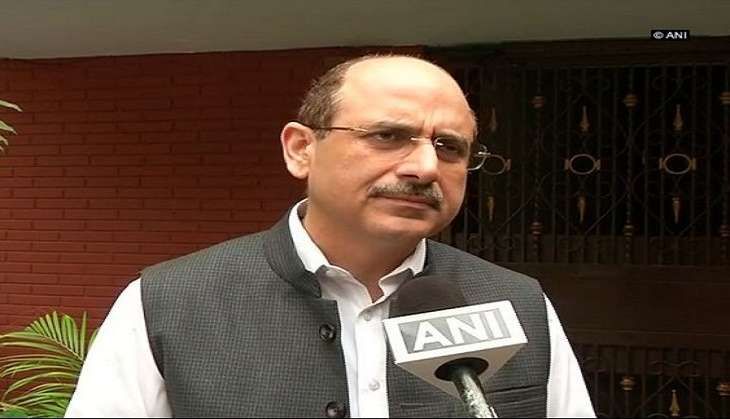 The Bharatiya Janata Party (BJP) today launched a counter-attack on Congress vice president Rahul Gandhi over his claim that he has "information" on alleged corruption cases committed by PM Narendra Modi, saying the latter should instead advise Robert Vadra if he was so dedicated towards his fight against corruption.
The Rajasthan High Court today rejected the plea filed by Robert Vadra-linked firm challenging the summons issued to them by the Enforcement Directorate, and asked the ED to continue its probe into a land deal in Bikaner.
"If he (Rahul Gandhi) is really interested in his fight against corruption, then he should advise it within his family to Robert Vadra, who is escaping the summons of the Enforcement Directorate. If he has nothing to hide, he should go and present himself with his evidence," BJP spokesperson Nalin Kohli said.
Alleging that Rahul Gandhi is making accusations without any substance, Kohli said if he had proof, why he didn't share it with other political parties.
"What he (Rahul Gandhi) is doing is now making accusations, allegations without any substance. If he is really interested in some corruption issue or exposing something, why is he hiding it? It is some kind of balloon, something to play with, that he wants to keep it aside. He should present it. Why did he hide it from all the different parties of the country that were with him? Why did they all not go together to the Prime Minister?" said Kohli.
Taking a dig at Rahul Gandhi for using the balloon-corruption analogy, Kohli said he should apply his mind while using analogies.
"Rahul Gandhi comes up with the strangest of analogies. He looks at corruption battle as a balloon, as if the Prime Minister and the others in the country play with balloons. Now he considers demonetisation like a bomb blast. A bomb blast is always related to terrorism, to terrorist, to death. Is this how you are going to start your politics? If he wants to also only make accusations without any substance, he should do so at least by applying his mind to the correct analogies," he said.
Things heated up, with both the parties (Congress and BJP) verbally attacking each other, when Rahul Gandhi on Wednesday said he had proof of the Prime Minister's corruption.
"I have personal information regarding corruption involving the Prime Minister. If I speak, his balloon will burst. So, Modi is personally terrified with the information I have," he had said.
--ANI