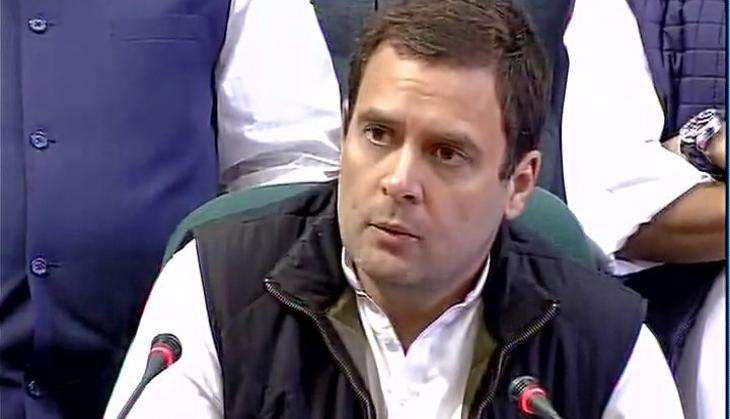 In a joint media briefing of Opposition parties, Rahul Gandhi, on 14 December, at the Parliament hall, claimed that he has information about PM Modi's personal corruption. He further accused the government of not allowing him to speak in the House as Modi is terrified of him.
Replying to these claims, BJP said that Rahul Gandhi is doing nothing but making a joke of himself.
Also Read: Watch: PM Modi is terrified of the corruption information I have on him, says Rahul Gandhi
Commenting on the disruption of the House, Venkaiah Naidu said, "Why Congress and Rahul ji did not allow the House to function and have proper debate on demonetisation issue in last 15 days."
If Rahul Gandhi actually has papers on Modi ji's personal involvement in corruption, then why doesn't he expose it outside Parl? https://t.co/5xc2WkCd5B

— Arvind Kejriwal (@ArvindKejriwal) December 14, 2016
Bringing the fight to Gandhi, Union Minister Ananth Kumar said, "Allegations levelled against PM Modi by Cong VP is baseless. Rahul Gandhi ji has lost patience."
"From day 1 we've been saying that we're ready for debate but unfortunate that Opposition is not allowing the House to function."
"If Rahul Gandhi had information, he could have revealed it 20 days ago, but till today he wasn't ready to make any earth-shattering revelations. Under desperation, Rahul Gandhi's making such false charges as under his nose in AICC headquarters this scam came up; has to apologise."