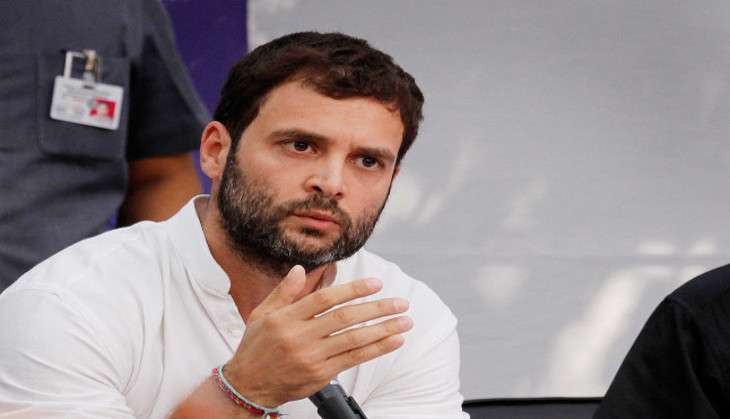 Congress vice-president Rahul Gandhi today lashed out at the Bharatiya Janata Party (BJP) government over the scrapping of Rs 500 and Rs 1000 notes and said that the demonetisation move has resulted in massive inconvenience for the people.
He also dubbed the move as a scam and said that at some point of time this scam will get exposed.
Here are some highlights from his speech:
Decision that was taken was not thought through, it was based on one person's thinking.
The big black money players have been allowed to go scot free by PM Modi. Mallaya and Lalit Modi are sitting abroad.
Couple of days back, PM was laughing in his speech, then next day he was crying. He should decide what he wants to do.
Do you see any black money players in bank lines; its only farmers, govt servants & common man.
This decision has resulted in massive inconvenience for the people, this needs to be sorted out as soon as possible.
I am seeing on social media that BJP leaders are holding cash stacks in their hand, where did they get this money from?
Most economists I have met are saying there is no economic rational behind this decision.