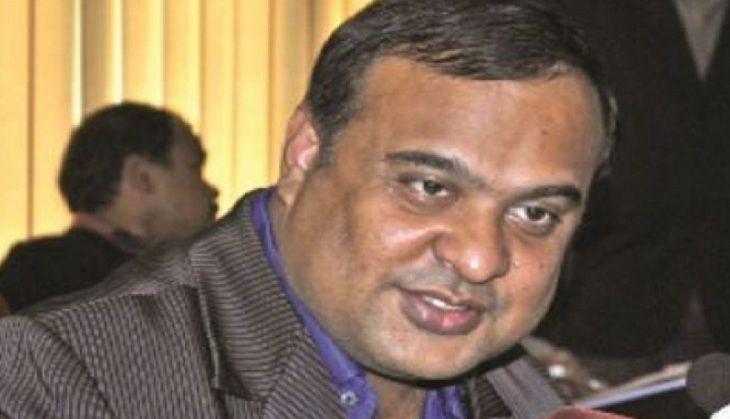 Assam Cabinet Minister Himanta Biswa Sarma, who is credited for scripting the BJP's win in the Assam Assembly elections, has said yet again that he knows why the Congress has been facing a spate of defeats in the Assembly elections.
Sarma said that Rahul Gandhi was not "intellectually superior" and advised the Congress vice-president to start his political career as a zila parishad leader.
In an interview to The Indian Express, Sarma, the chairman of the Northeast Democratic Alliance (NEDA), said:
"When I was in the Congress, I did not report to Rahul because I felt reporting to him, one who is not that superior intellectually, was not the kind of thing I could do."
Sarma said that the Congress must be freed from the clutches of dynasty politics in order for the party to survive the current rot. He said that the Congress must give president Sonia Gandhi a "decent farewell" and stressed that Rahul Gandhi must begin his career as a zila parishad member for it stay relevant.
Sarma has always been a vocal critic of dynasty politics prevalent in Congress, a party he was associated with for 22 years before joining the BJP just nine months before the elections in Punjab.
"I resigned from the party (Congress) because I felt that a system where Bhupinder Singh Hooda is followed by Deepender Hooda, Farooq Abdullah by Omar Abdullah, should not come to our state. I said don't give Gaurav Gogoi (Tarun Gogoi's son and Congress MP from Kaliabor) a Lok Sabha ticket because he has been in the party for just three years," he told the daily.
He also praised the BJP for focusing on governance and valuing talent. In the interview, he said that he had no grudges against the BJP for not not making him the deputy CM as he is handling "more departments than what a deputy CM would have handled."