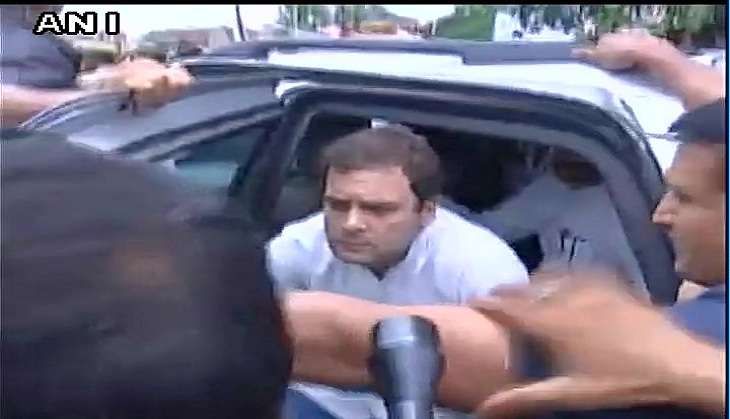 A group of anganwadi workers held protests and blocked Congress vice-president Rahul Gandhi's convoy on 2 September - the third day of his trip to his parliamentary constituency of Amethi.
He was on his way to Lucknow when a group of anganwadi workers blocked the road in Gauriganj and alleged that nothing had been done to improve their conditions. At least 200 anganwadi workers raised slogans, claiming that despite being a representative of the Amethi constituency for 12 years, Gandhi had not lived up to his promises. They alleged that he had done nothing to meet the demands of anganwadi workers in his own constituency.
They also demanded that their salaries be hiked from Rs 10,000 to Rs 15,000.
Gandhi was forced to remain inside his car while SPG officials rushed to his rescue.